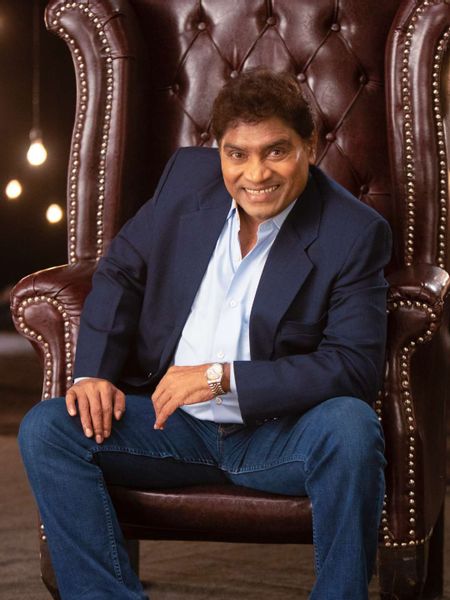 Johnny Lever
Teaches Comedy
47340 

Access all lessons

Onetime payment

Get Lifetime access

Watch on any device
 Get a certificate after completion
---
Course Description
23 Lessons | 2 hrs 36 mins
With this Unluclass, explore what goes into becoming a successful comedian. Learn the A-Z of making it as a comedian, from one of the biggest comedians in the Indian film industry, Johnny Lever!
Share this course
Copy Link
---
Engage with our community
Explore & Launch
With Unlu, you can choose your own learning path & follow the creative process which was followed by world-class leaders. As you explore & grow with our community, you can start experiential learning by meeting fellow creators, participating in day-to-day contests, & clarify ideas through 1:1 conversations.
Build Deep Connections
Mugafi is the place where writers, actors, singers, creators, and content investors connect. When you join Unlu, you'll be part of this growing community of the world's top creators which will help you accelerate your path forward.
Learn & Grow
Our unluclass & workshops are designed to help you move forward as you keep engaging. If you engage with your cohort regularly, participate in learning and action sessions, and make an effort to connect with people 1:1, the value of your experience will compound exponentially.
Episode 1 - Who is a comedian? (Free Video)
Diving straight into the session, Johnny shares his interpretation of who a comedian is and what kind of a lifestyle they need to maintain to make it to the top.
Know more about Johnny Lever
Johnny Lever, born on 14 August 1957, is a well-known actor and comedian in Hindi films. He has marked his name in the Bollywood film industry through his exceptional work. In India, he is one of the first stand-up comedians. He has been nominated thirteen times for the Filmfare Award for Best Performance in a Comic Role, winning it twice for his performance in Deewana Mastana (1997) and Dulhe Raja (1999). He has also been nominated for various awards such as IIFA, Zee Cine Awards, Screen Awards etc for his notable work in various films. He has appeared in over three hundred Hindi films since he started his career. He work has set a benchmark and paved a way for the upcoming comic artists in the industry.
1. Lifestyle
Lever was born in Prakasam, Andhra Pradesh, to a family of Telugu Christians. His father worked as an operator at the Hindustan Unilever factory for six years, where he also worked as a labourer. Lever was raised in the King's Circle neighbourhood of Dharavi in Mumbai. His native language is Telugu, and he speaks Hindi, Marathi, English, and Tulu well. He is the oldest of three sisters and two brothers in his family (including his younger brother Jimmy Moses). He married Sujatha Lever in 1984 and has two children. His younger brother, Jimmy Moses, is also a comedian and mimicry artist. Johnny Lever's daughter, Jamie Lever, is an Indian actress and comedian who works in Hindi films and television. Johnny Lever's son, Jessy lever, is also an actor, known for Kabhi Khushi Kabhi Gham (2001), War (2019), and Yeh Saali Aashiqui (2019). Lever is a practicing Christian. he has always been religious and believed in god. But he converted to Christianity when his son, Jessy lever, was diagnosed with a throat tumor. He lost all his hope and turned to god for help. After ten days, when the test was done, his son was absolutely fine, as if some magic had happened. Lever attended Andhra education society English high school until the eighth grade but was unable to continue due to financial difficulties in his family. He chose to drop out of school and began doing odd jobs, such as selling pens on the streets of Mumbai while imitating Bollywood stars of the period and dancing to their songs. He also spent his formative years in Yakutpura, a historic city in Hyderabad, where he honed his distinctive comedic acting technique. During a Hindustan Unilever business event, he imitated a few top executives, and the employees have since referred to him as Johnny Lever. When he eventually entered the film business, he used the stage name, Johnny Lever.
2. Career
He began doing stand-up comedy in musical performances (orchestras), Tabassum Hit Parade, and after achieving recognition, he joined the music directing combo Kalyanji-Anandji. Even before joining Hindustan Unilever, he performed on stage. Due to his increasing absenteeism and the fact that he was earning well from theatrical performances, he left HLL in 1981. 1982 saw one of his first major tours with Amitabh Bachchan, with whom he performed in several performances and international tours. The actor Sunil Dutt saw his ability and promise during one of his performances and gave him his debut film, Dard Ka Rishta. Hasi Ke Hangame, a comedy cassette he made, earned him notoriety in households via the audio medium. During this time, he also appeared in a few Shekhar Kapur-directed advertisements for Kachua chhap incense. As a filler in 1986, he participated in the charity event Hope 86 in front of representatives of the Hindi film industry. As a consequence of his skill, producer Gul Anand offered him a role in the film Jalwa starring Naseeruddin Shah. In the 1980s, Lever got his first break in the film Tum Par Hum Qurban, in which the famous TV and stage actress Baby Tabassum launched her son Hoshang Govil as the leading man, and then in the film Dard Ka Rishta, for which Johnny Lever gives credit to Tabassum and the late Sunil Dutt. He has appeared in over 350 films since then, including Tezaab, Kasam, Khatarnak, and Kishen Kanhaiya. After Dard Ka Rishta, he appeared alongside Naseeruddin Shah in Jalwa, Hero Hiralal. In the 1990s, His first significant hit was Baazigar, and he subsequently appeared in films as a supporting actor/comedian. Despite being very occupied with his film projects, he continued to perform live. His portrayal of Michael Jackson at the 1999 Filmfare Awards was among his most memorable live performances. His most lauded role was "Babulal" in the film Baazigar, directed by Abbas-Mustan. In addition to "Chotta Chattri" and "Aslam Bhai," etc., he is also noted for his other renowned roles. Johnny Lever was being recognized for his works at the 2019 Dr. Babasaheb Ambedkar Nobel Prizes' fourth edition. He also appeared in the Tulu film Rang. Anbirkku Alavillai, his first Tamil feature film, was released in 2011. In addition, he appeared in the Kannada film, Gara. In 1993, Lever made his debut as Johnny Utolandand in an episode of Zabaan Sambhalke. Additionally, Lever starred on Zee TV in his own program, Johnny Aala Re. In 2007, he was featured in the reality program Comedy Circus as a judge. In 2017, Lever was cast as Commissioner Googol Chatterjee on Partners. He is serving as the president of MAAM (Mimicry Artist Association Mumbai) and has performed in tens of thousands of live performances throughout the globe.
3. Best Films
Johnny Lever has given the Bollywood industry a lot of masterpieces. Among his list of most notable works is Baazigar (1994), in which he played the role of Bulbul, which was a box office hit and earned him a Filmfare nomination. He was recognized for his role as 'Gafoor' in Deewana Mastana and bagged a Filmfare award. Dulhe Raja(1999) was his another hit. Karan Arjun (1996), Raja Hindustani (1997), Judaai (1998), Kuch Kuch Hota Hai (1999), Anari No. 1 (2000), Kunwara (2001), Phir Bhi Dil Hai Hindustani (2001), Ajnabee (2002), Humraaz (2003), Koi Mil Gaya (2004) and many more are among his most loved movies.
Explore more classes
You may also be interested in some more classes Keep learning, because learning never stops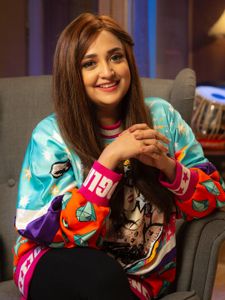 Monali Thakur
Monali Thakur Teaches Singing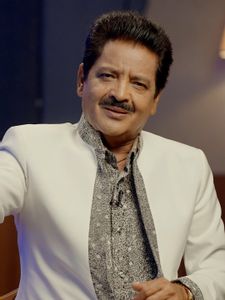 Udit Narayan
Udit Narayan Teaches Singing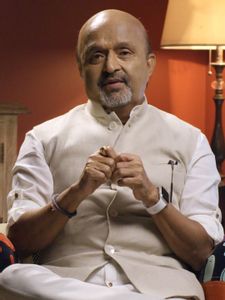 Sameer Anjaan
Sameer Anjaan Teaches Lyric Writing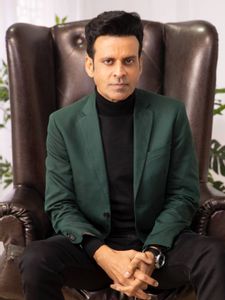 Manoj Bajpayee
Manoj Bajpayee Teaches Acting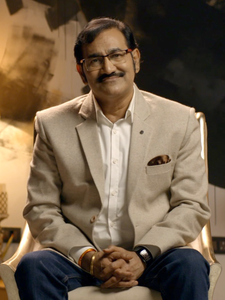 Sudesh Bhosale
Learn Voice Acting with Sudesh Bhosale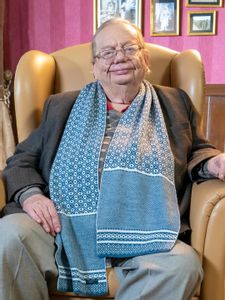 Ruskin Bond
Ruskin Bond Teaches Writing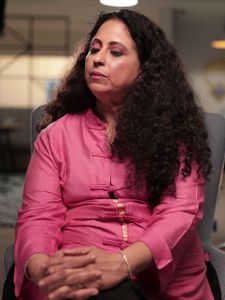 Anita Nair
Anita Nair Teaches Creative Writing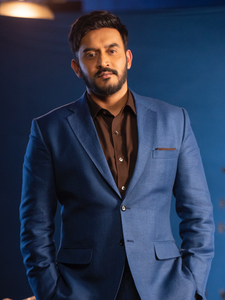 Shashank Khaitan
Shashank Khaitan Teaches Direction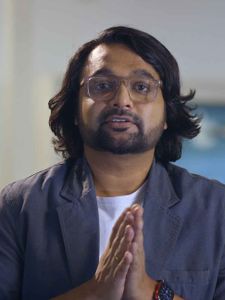 Siddharth Menon
Siddharth Menon Teaches Cryptocurrency
Sania Mirza
Sania Mirza Teaches Tennis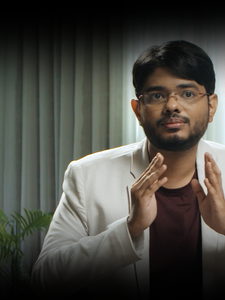 Srinath Narayanan
Srinath Narayanan Teaches Chess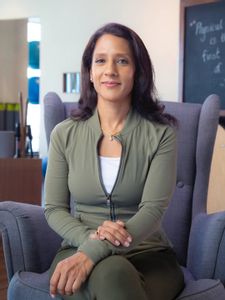 Radhika Karle
Radhika Karle Teaches Pilates
Limited time offer, hurry up!
What you will get?
Onetime payment
Get Lifetime access
Access all lessons
Watch on any device
Certificate of completion