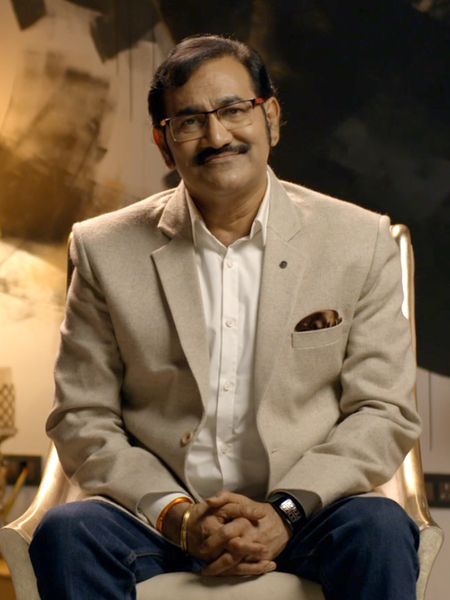 Sudesh Bhosale
Teaches Voice Acting
32410 

Access all lessons

Onetime payment

Get Lifetime access

Watch on any device
 Get a certificate after completion
---
Course Description
21 Lessons | 2 hrs 45 mins
Train your voice with India's leading voice actor, singer, mimicry artist, Sudesh Bhosale. Learn the art of creating distinct characters just by using your voice! The voice behind most animated films, and legendary actors like Amitabh Bachchan, Anil Kapoor, Sanjeev Kumar, and many more - Sudesh Bhosale takes us on the most entertaining journey towards a new career.
Share this course
Copy Link
---
Engage with our community
Explore & Launch
With Unlu, you can choose your own learning path & follow the creative process which was followed by world-class leaders. As you explore & grow with our community, you can start experiential learning by meeting fellow creators, participating in day-to-day contests, & clarify ideas through 1:1 conversations.
Build Deep Connections
Unlu is the place where writers, actors, singers, creators, and content investors connect. When you join Unlu, you'll be part of this growing community of the world's top creators which will help you accelerate your path forward.
Learn & Grow
Our unluclass & workshops are designed to help you move forward as you keep engaging. If you engage with your cohort regularly, participate in learning and action sessions, and make an effort to connect with people 1:1, the value of your experience will compound exponentially.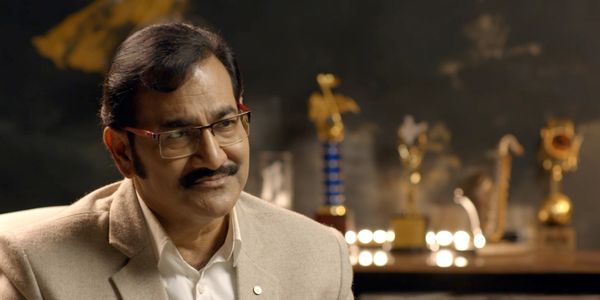 Lesson 1: Getting Started (Free Video)
In this lesson, Sudesh Bhosle introduces us to the course and gives us a glimpse of what to expect.
Know more about Sudesh Bhosale
If you are a fan of Indian movies and music, you must be well aware of the famous singer Sudesh Bhosale. Still, for those who are wondering who is Sudesh Bhosale, it is time to get introduced to one of the most famous playback singers and dubbing artists of India. In a population of over one billion, it is easy to understand how difficult it must be to make a name for yourself. After all, there is no shortage of singers in the country. However, despite facing many challenges and coming from an ordinary background, Sudesh Bhosale worked hard to establish himself as a leading singer in Bollywood.
1. Lifestyle
There is only one word that can be used to describe Sudesh Bhosale's lifestyle - extraordinary. Right from his first song to winning many awards, Sudesh Bhosale's life has been nothing short of exceptional. From a modest background, Bhosale sang his way to fame and pride. The songs sung by him reached out to every music lover, and every common man on the streets of India knows who he is today. From a young age itself, he got a chance to work with some of the finest composers, lyricists, and directors, along with a multitude of creative people in the industry. Life has been an interesting roller coaster ride for Sudesh Bhosale. Read on to know more about Sudesh Bhosale family and Sudesh Bhosale singer.
2. Biography
Sudesh Bhosale is a renowned playback singer, professional dubbing artist, stage show artist, and even an actor in Bollywood. He is especially known for his mimicry abilities, particularly the excellent mimicry he does of Bollywood Superstar Amitabh Bachchan, SD Burman, RD Burman, and KL Saigal. Sudesh Bhosale was born on July 1, 1960. His father, N. R. Bhosale, was a famous and well-respected poster designer, while his mother, Sumantai Bhosale, was an Indian classical vocalist. Even his maternal grandmother was a famous classical vocalist. They belonged to the Agra Gharana of classical music in India. It can be said that singing and music are in his blood. He studied at Ambedkar College in Wadala, Mumbai, and it was during his college days that he honed his skills as a singer and mimicry artist after honing a popular band by the name International Artist Melody Makers. Bhosale then undertook training under Pandit Satyanarayan Misra and Kalyanji. Sudesh Bhosale wife is Hema Bhosale, and he is blessed with two children, one son named Siddhant Bhosale and one daughter, Shruti Bhosale.
3. Career
His career kick-started in 1985 when another famous Indian playback singer, Asha Bhonsle, introduced him to her husband, the renowned RD Burman, India's most famous music director who is even known as the King of Bollywood Music. RD Burman signed Sudesh Bhosale to be the playback singer for the film Zalzala, which was released in 1988. From here, there was no looking back for Bhosale. Sudesh Bhosale then went on to record and sing for some of the most famous music composers of the Hindi film industry, including Kalyanji-Anandji, Bappi Lahiri, Laxmikant-Pyarelal, and many others. Some of the most hit songs from the superhit movies of Amitabh Bachchan were sung by Sudesh Bhosale, and there was an era when he was known for singing exclusively for the superstar's films only. He was the first choice for singing for Amitabh Bachchan as his voice matched Big B's (as Amitabh Bachchan is fondly referred to) voice in an almost uncanny manner. Apart from singing, Sudesh Bhosale has also dubbed for many actors, including the great Sanjeev Kumar and Anil Kapoor. In fact, he dubbed for Sanjeev Kumar after the actor died prematurely, leaving the film Professor ki Padosan incomplete. Sudesh Bhosale also served as the judge and producer of the hit show K for Kishore, which was a reality singing contest airing on Sony Entertainment Television in 2007-2008. He has even sung songs for animated films, including for the movie Ghatothkach in 2008. When it came to his famous mimicking skills, he mimicked numerous Bollywood superstars, including Ashok Kumar, Amitabh Bachchan, Vinod Khanna, Sunil Dutt, Mithun Chakraborty, and Sanjeev Kumar.
4. Best Songs of Sudesh Bhosale
Some of the best Sudesh Bhosle songs are the ones he sang for Amitabh Bachchan. These went on to become chartbuster hits. These included: ● Jumma Chumma from Hum ● Sona Sona from Major Saab ● Meri Makhna from Baghban ● Shava Shava from Kabhi Khushi Kabhi Gham ● Ek Doosre se Karte Hain Pyaar Hum from Hum ● Bade Miyan Chote Miyan from Bade Miyan Chote Miyan Some of the other famous Sudesh Bhosale songs include: ● Ary Tajjub Hai from Ajooba ● Imli ka Boota from Saudagar ● Ang se Ang Lagana from Darr ● Bhangra Paale from Karan Arjun ● Bol Bol Bol from Trimurti ● Lal Dupatte Wali from Aankhen ● Na Na Na Na Re from Mrityudata ● Main Chhora Chhori Ke from Housefull 4 Sudesh Bhosale has sung thousands and thousands of film, non-film, devotional, and patriotic songs for the Hindi and Marathi film industries. He has also sung in many languages, including Bengali, Assamese, Bhojpuri, Gujarati, and Odia, making him famous all across India and increasing the appeal of this massive body of work. It is believed that Bhosale charges anywhere between Rs. 5 to 8 lakhs per song. Bhosale has a net worth of around Rs. 2-3 crore today.
5. Awards and Nominations
In 2008, Sudesh Bhosale was awarded the Mother Teresa Millennium Award for this outstanding contribution to the music industry in a ceremony held in Kolkata. Sudesh Bhosale is a famous singer from India who has sung thousands of songs across genres. He is also known for his tremendous contribution to various NGOs and charities. He also nurtures many young and upcoming talents and artists by providing them with a platform at his world-class recording studio and shooting facility in Mumbai. He can often be found mentoring young talents during his stint as a judge on various singing and comedy reality shows on Indian television.
Explore more classes
You may also be interested in some more classes Keep learning, because learning never stops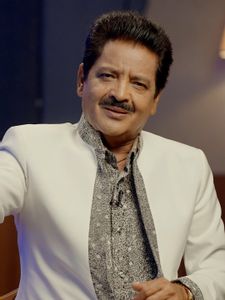 Udit Narayan
Udit Narayan Teaches Singing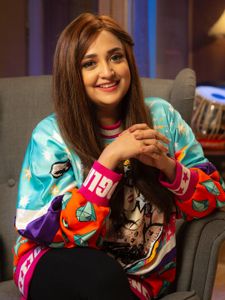 Monali Thakur
Monali Thakur Teaches Singing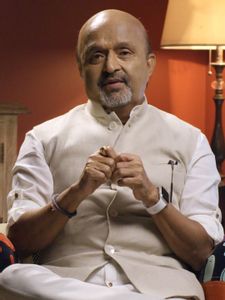 Sameer Anjaan
Sameer Anjaan Teaches Lyric Writing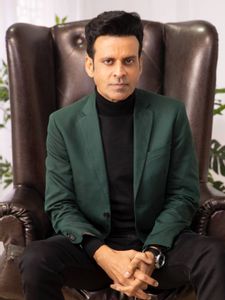 Manoj Bajpayee
Manoj Bajpayee Teaches Acting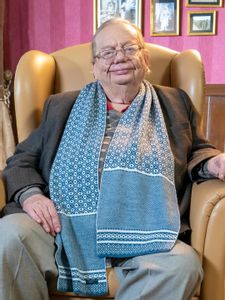 Ruskin Bond
Ruskin Bond Teaches Writing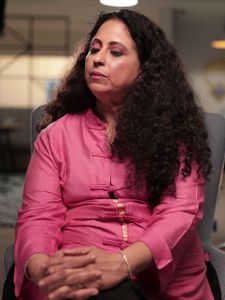 Anita Nair
Anita Nair Teaches Creative Writing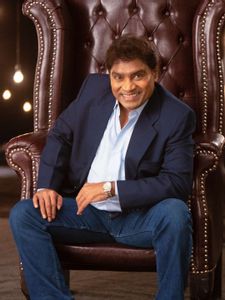 Johnny Lever
Learn comedy from Johnny Lever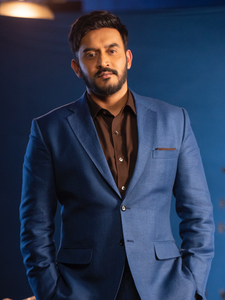 Shashank Khaitan
Shashank Khaitan Teaches Direction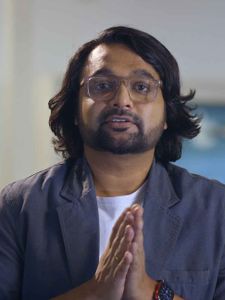 Siddharth Menon
Siddharth Menon Teaches Cryptocurrency
Limited time offer, hurry up!
What you will get?
Onetime payment
Get Lifetime access
Access all lessons
Watch on any device
Certificate of completion