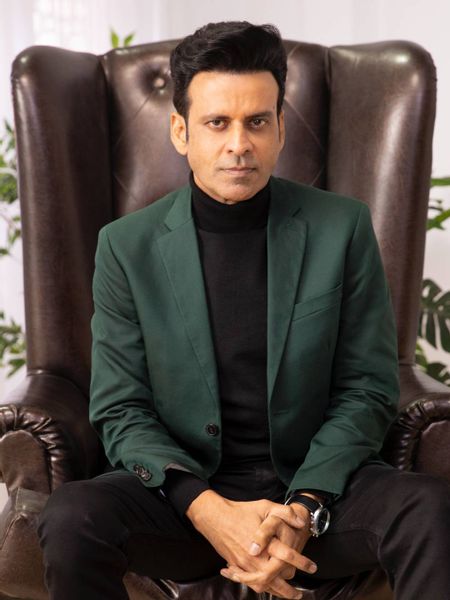 Manoj Bajpayee
Teaches Acting
78490 

Access all lessons

Onetime payment

Get Lifetime access

Watch on any device
 Get a certificate after completion
---
Course Description
25 Lessons | 2 hrs 44 mins
Learn the art of acting by the man himself- Manoj Bajpayee.He is the man behind many iconic roles in cult classics like Gangs Of Wasseypur, Family Man, Satya, etc. In this unluclass, Manoj teaches you how to crack auditions, break down the script, catch dialects, improvise and perform, all while successfully dealing with criticism.
Share this course
Copy Link
---
Engage with our community
Explore & Launch
With Unlu, you can choose your own learning path & follow the creative process which was followed by world-class leaders. As you explore & grow with our community, you can start experiential learning by meeting fellow creators, participating in day-to-day contests, & clarify ideas through 1:1 conversations.
Build Deep Connections
Mugafi is the place where writers, actors, singers, creators, and content investors connect. When you join Unlu, you'll be part of this growing community of the world's top creators which will help you accelerate your path forward.
Learn & Grow
Our unluclass & workshops are designed to help you move forward as you keep engaging. If you engage with your cohort regularly, participate in learning and action sessions, and make an effort to connect with people 1:1, the value of your experience will compound exponentially.
Lesson 1: What is acting? (Free Video)
In this lesson Manoj Bajpayee talks about the essence of acting and what it mean to be an actor.
Know more about Manoj Bajpayee
No list has ever been made citing the best method actors in Hindi cinema without Manoj Bajpayee. A self-made man hailing from the poverty-ridden streets of Bihar, Bajpayee scaled the heights of success with pure grit and determination. Today, he has carved his name onto the walls of the Indian cinema in bold capitalized letters. Directors all over the country who have worked with him claim he is a force to be reckoned with. All across the film industry, he is known for his undeniable talent, humility and good-naturedness. His inspired acting has nailed role after role, giving us some unforgettable characters along the way. His acting style is quite like the sand; it takes shape of any jar it is chosen to keep. He braved through the nepotistic winds of the Bollywood industry with admirable mettle. His dynamism is rumoured to be one of the best on the horizon today. Journalists across the nation credit his fame to the "earthiness" and "authenticity" that he brings to the characters he plays; a corollary of his persistence. If you wish to know more about the legendary method actor that is Manoj Bajpayee, continue reading his biography.
1. Lifestyle
Bajpayee is known to be an incredibly versatile actor in the film industry. He magically brings to life any character he is assigned. His potent acting abilities have rung by rung elevated him to the floor of success. Bajpayee lives with his wife since 2006, Shabana Raza and their 10-year-old daughter in Mumbai, the capital of the Bollywood industry. They share a cute little domestic life in their dreamy home in Mumbai. He once revealed in an interview that he is a family man. That he likes to go grocery shopping with his family. All of this points toward how simple of a man Bajpayee is. He is known to be a simple man, relishing the simple pleasures of life. His recently released series The Family Man has again catapulted him into the public eye. Bajpayee also finished working on a film called Despatch in February 2022. He is currently working on a new film by the name of Gulmohar, alongside Sharmila Tagore and Suraj Sharma, two very great actors.
2. Biography
Bajpayee was born in the small village called Belwa, an established farmland located near the city of Bettiah in Bihar. He was second amongst a total of six children born to a Brahmin couple. During his vacations as a child, he used to lend a helping hand to his father who was a farmer. He has spent many a day under the sun, ploughing the field, sowing the seeds, all the while dreaming of a singular thing: Acting. Even amidst the financially testing times at home, Bajpayee had fixated on taking up acting since his earlier days. It is almost as if he was paying an ode to his namesake, Manoj Kumar, after whom he was named. Having been fascinated by the actors and movies of his time, Manoj was keen on becoming an actor. After finishing his schooling at Khrist Raja High School in Bettiah, he entered Maharani Janaki Kunwar College where his dreams found an awakening. Soon after finishing his 12th, he relocated to Delhi at the delicate age of seventeen. He enrolled himself in first Satyawati College and then Ramjas College in Delhi. Although a formal College education was never on his mind though. His interests laid elsewhere. He soon learned about the National School of Drama and the prestigious alumni it boasted like Naseeruddin Shah, Om Puri and the likes. He applied to the National School of Drama thrice, only to be rejected. He believed his lifelong dream to be shattered after getting rejected and was severely disheartened. Fortunately, Raghubir Yadav recommended him to attend a workshop by the famous Barry John, an accomplished theatre director and acting coach. It didn't take Barry long to realize what a phenomenal actor Bajpayee was. He immediately took a liking to him and offered him an assistant teacher's job. Bajpayee readily accepted and trained under him for a period. After the short stint with Barry, Bajpayee attempted to apply again at the National School of Drama. Only this time, they not only accepted but also proffered a teaching position instead. This is plenty of evidence of Bajpayee's extraordinary acting endowment that managed to secure him a seat in the assembly of Bollywood legends. Speaking of his personal life, Bajpayee is currently married to actress, Shabana Raza who he met after her debut film Kareeb. They also have a little daughter together named Awa.
3. Career
Bajpayee's star-studded career began with his one-minute role in the movie Drohkaal (1994). The same year, he was offered a role in the biographical drama film, Bandit Queens. He was supposed to play the dacoit, Vikram Mallah in the movie but was eventually replaced by Nirmal Pandey. He then got the role of another dacoit, Mann Singh which he played characteristically well. During the same time, Bajpayee was cast in a TV serial that used to screen on Doordarshan by the name of KalaKaar. He was still a struggling actor in the late 1990s when he was offered a role in the soap opera Swabhimaan by Mahesh Bhatt himself. After this, he starred in various minor roles in movies like Dastak(1996), Tamanna(1997), etc. His career took a turn for the better after the movie Daud(1997) in which he was given another minor role. But what was different this time was that the director of Daud, Ram Gopal Varma regretted casting him in a small role. Varma discovered Bajpayee and promised him a conspicuous role in his next film. True to his word, Varma cast him as Bhiku Mhatre in the film, Satya(1998), a commercial success in the crime genre. He delivered the role phenomenally, earning him critical recognition and national awards. The duo, Varma and Bajpayee, went on to do more films together like Kaun? (1999) and Shool(1999). Kaun? Performed poorly at the box office while Shool went on to win awards on the national platform. In 2000, Bajpayee delivered two films alongside the popular actress, Tabu, which were Dil Pe Mat Le Yaar! And Ghaath. In 2001, he starred as an antagonist in the movie Aks alongside Amitabh Bachchan, which garnered him fame and awards. His next significant role was in the period drama, Pinjar(2003), set amidst the tumultuous times of the Partition. In the same year, he played the role of a Grenadier in the film LOC: Kargil based on the war times in Kargil. In 2004, he delivered movies like Jaago, Hanan, Inteqam and a supporting role in the widely loved movie Veer Zaara, which was the highest-grossing film that year. From 2006 to 2008, he played various minor and some major roles in films like Bewafa, Happy, Swami, etc. A lot of his films during this period flopped at the box office. His career picked up in 2010 with the political thriller, Rajneeti in which he played a negative role. Next, he starred in Aarakshan which was based on the reservation system in India but proved to be a flop at the box office. The breakthrough for Bajpayee came in 2012 in the form of a crime cult film, Gangs of Wasseypur directed by Anurag Kashyap. His character of Sardar Khan caught the whole nation's eyes. After Gangs of Wasseypur, Bajpayee began receiving similar roles in crime and thrillers like Special 26, Shootout at Wadala, Tevar, Naam Shabana etc. He started to shine even in the negative roles and his acting never went unnoticed thereafter. Both of Bajpayee's latest releases Silence… Can you hear it? and Dial 100 received mixed reviews from the critics.
4. Best Works
During the course of his now 27-year-long career, Bajpayee has delivered characters that are mesmerizing, attention-grabbing and unforgettable. It's the characters that we remember, that bring colours to an otherwise black and white film. And Bajpayee has never shied away from a challenging role, which is partly why he is such an amazing actor. Some of his movies that are likely to shine from within the stack are: 1. Gangs of Wasseypur 2. Satya 3. Pinjar 4. Aks 5. Chittagong 6. Special 26 7. Rajneeti 8. Shool 9. Aligarh 10. Bhonsle
5. Awards and Nominations
Bajpayee has many gathered many feathers in his cap over the span of his professional life. He has received 19 awards and 42 nominations so far. Out of the three National Film Awards he received, one was for his stellar role in the feature film, Pinjar. The other two were for the movies Satya and Bhonsle. Baj payee was awarded at the Filmfare awards four times. Three out of these were for Best Actor (Critics) in the films Shool, Aligarh and Satya. The fourth one was for Best Actor in a Short Film which he received for the film, Taandav. He has been awarded the Best Performance by an Actor award at the Asia Pacific Screen Awards twice for his films Aligarh and Bhonsle and nominated once for the film Gangs of Wasseypur. He has won two Filmfare OTT Awards for his thriller series The Family Man 1 and The Family Man 2 in which he plays a world-class spy. Other than this, he has won a Screen Award and a Zee Cine Award for each Satya and Aks. Not only this but he was also decorated with the most prestigious award of Padma Shri in the year 2019 for his contributions in the field of arts and film. Manoj Bajpayee has shuffled the wind's direction in the film industry with his quirky roles. There was a time when villains were simply dismissed as supporting roles. Bajpayee, with his uncustomary roles and unprecedented acting prowess, has raised the anti-hero roles alongside the protagonist ones. Since his arrival, just as much character building and depth go into an antagonist as it did into a protagonist. He has carved a name for himself in the Hall of Fame with ink that is powered by the sweat of his grit and perseverance. Manoj Bajpayee truly has left his mark by changing the course of the Indian Cinema.
Explore more classes
You may also be interested in some more classes Keep learning, because learning never stops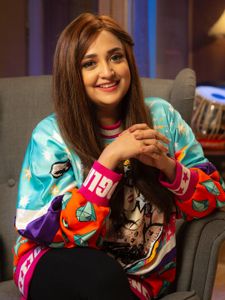 Monali Thakur
Monali Thakur Teaches Singing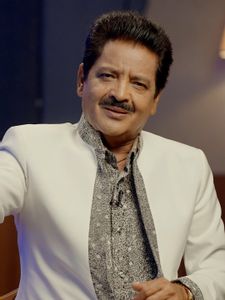 Udit Narayan
Udit Narayan Teaches Singing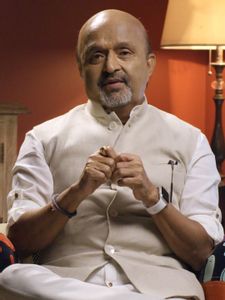 Sameer Anjaan
Sameer Anjaan Teaches Lyric Writing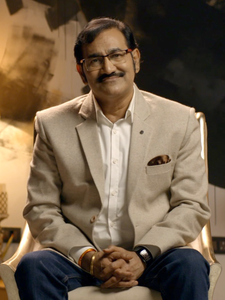 Sudesh Bhosale
Learn Voice Acting with Sudesh Bhosale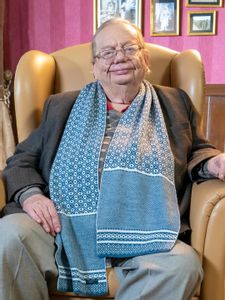 Ruskin Bond
Ruskin Bond Teaches Writing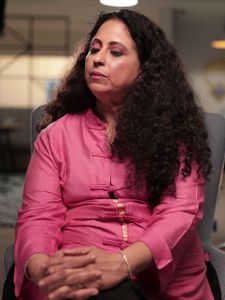 Anita Nair
Anita Nair Teaches Creative Writing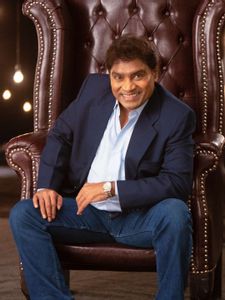 Johnny Lever
Learn comedy from Johnny Lever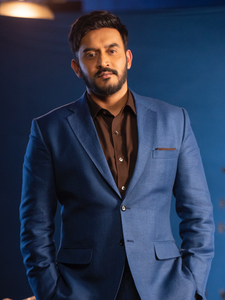 Shashank Khaitan
Shashank Khaitan Teaches Direction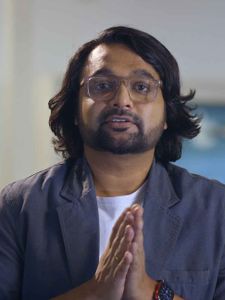 Siddharth Menon
Siddharth Menon Teaches Cryptocurrency
Sania Mirza
Sania Mirza Teaches Tennis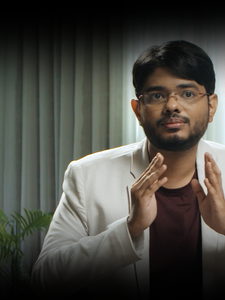 Srinath Narayanan
Srinath Narayanan Teaches Chess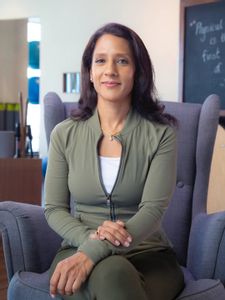 Radhika Karle
Radhika Karle Teaches Pilates
Limited time offer, hurry up!
What you will get?
Onetime payment
Get Lifetime access
Access all lessons
Watch on any device
Certificate of completion