Monali Thakur
Teaches Singing
59580 

Access all lessons

Onetime payment

Get Lifetime access

Watch on any device
 Get a certificate after completion
---
Course Description
24 Lessons | 2 hrs 23 mins
Learning from your favourite singer is no longer a dream! Learn music from award-winning playback singer Monali Thakur. In this course, Monali shares her experiences and techniques to become a singer. She focuses on crucial topics like breathing, pitching and taking care of your voice, etc.
Share this course
Copy Link
---
Engage with our community
Explore & Launch
With Unlu, you can choose your own learning path & follow the creative process which was followed by world-class leaders. As you explore & grow with our community, you can start experiential learning by meeting fellow creators, participating in day-to-day contests, & clarify ideas through 1:1 conversations.
Build Deep Connections
Mugafi is the place where writers, actors, singers, creators, and content investors connect. When you join Unlu, you'll be part of this growing community of the world's top creators which will help you accelerate your path forward.
Learn & Grow
Our unluclass & workshops are designed to help you move forward as you keep engaging. If you engage with your cohort regularly, participate in learning and action sessions, and make an effort to connect with people 1:1, the value of your experience will compound exponentially.
Lesson 1: Introduction to Music (Free Video)
Monali starts with the basics of singing and talks about what is the meaning of music.
Know more about Monali Thakur
Monali Thakur is one of the most iconic stars of the music and Bollywood industry. She was born on 3rd November 1985 in a Bengali family with musical background. Her father and sister are famous artists of the Bengali film industry. As a child, Monali had passion not only for singing but also for learning acting, Hip Hop, Bharatnatyam as well as Salsa. Over the years, her songs gained recognition at national level and she has been awarded for all her contributions to the music industry.
1. Lifestyle
Monali was born to Shakti Thakur, a Bengali singer and Mehuli Thakur. She also has a sister who is a singer in the Bengali music industry. Brought up in a Hindu Bengali family, she was trained under the guidance of renowned classical musical artists such as Pandit Ajay Chakraborty and Late Pandit Jagdish Prasad. She started singing at a very early age. Apart from that, she also worked as an actor in various Bengali TV shows and films as well. She is about 5'1'' tall and weighs around 48 kgs. Monali got married to Maik Richter (in 2017) whom she met while on her trip to Switzerland. She also released a song album named 'Dil Ka Fitoor' with him. Monali Thakur's husband is a restaurateur based in Switzerland. She likes to party and travel during her free time. Monali is a pet lover and also has a pet dog.
2. Career
Monali completed her education from The Future Foundation School, Kolkata and then pursued her higher education. B.A. in English Honors from the St. Xaviers College, Kolkata. She had been passionate about singing all this while and used to perform at various functions, school and college events. Her first breakthrough in her professional life was through a Bengali children song titled 'Choi Choi Choi Tipi Tipi'. She received a lot of appreciation for the same and got another project for a Bengali serial named 'Shri Ramakrishna'. Both these projects were a massive hit, but she got nation wide recognition through the platform of Indian Idol 2. However, this popularity didn't fetch her any projects in the industry as such, It is only when she later returned to Bombay that she was able to bag an offer by one of the finest directors of the industry 'Pritam Chakraborty'. She was given an opportunity to sing 'Khwab Dekhe' and 'Zara Touch Me'. Initially the contract was only for one song, but her splendid singing helped her fetch another one too. These songs were loved so much by the audience that 'Zara Zara touch me' became one of the most played songs on radio. Gradually, she became one of the most sensational singers of the Indian music industry. She sang some of the most famous songs such as 'Moh Moh ke dhage' from 'Dum laga ke Haisha', 'Sawar loon' from the movie 'Lootera'. Not only this, she has also hit millions of views on her various singles such as 'Tamanna', 'Pani Pani Re' and 'Shy Mora Saiyan'. Her other famous creations include Title track of Badrinath ki Dulhania' and 'Cham Cham' from the film Baaghi and 'Tu Mohabbat Hai' from the film Tere Nal Love Ho Gaya. All of these songs added a feather to a cap and within no time she became everyone's favorite, and thus, was also nominated as a judge for various TV reality shows such as Sa Re Ga Ma Pa Lil Champs', Bengali Sa Re Ga Ma Pa Lil Champs, Rising Star 2 and MTV youth. Apart from that, she was also a part of the Coke Studio and one of the most famous Bengali shows named 'Key Hobe Biggest Fan'. She always stayed connected to her roots and sang for the Bengali industry as well. Her various hits include songs 'Sonali Rodudure', 'O Yaara Ve', 'Give me freedom', 'Bolo Na Radhika' and 'He Naropishach'. She always believed in stepping out of her comfort zone, and for the same, she also sang a song for a commercial of Ponds Cream named 'Googly Woogly Wooksh' and 'Woh Pehli Bar' for Indian Idol 2. To add to this, she also did a small role of a Kashmiri Muslim Girl in the movie 'PK' in the year 2014. She was also a part of a Zee5 show named 'Lockdown' post which she recreated two finest songs named 'Jiya Jale' and 'Gur Nalo Ishq Meetha'
3. Best Works
Monali has been known for her singing not only in the Bollywood music industry but also in the Bengali industry. Some of her finest songs include Zara Zara touch me, Moh Moh ke dhage, sawar loon. Out of these, Moh Moh ke dhage has been the one that has been admired the most by everyone. Her song 'Sawar loon' is also considered to be in the top list of her best songs sung so far. Apart from that, when it comes to the Bengali musical industry, all of her works have been recognized by her fellow artists as well as the audience.
4. Awards and Nominations
When it comes to awards and nominations, Monali Thakur is certainly amongst those who have been immensely awarded for their art. Be it filmfare awards, awards of International Indian Film Academy, Apsara film producers guild awards, mirchi music awards, National Film Awards or Global Indian Music awards, she has been recognized for her talent by all of them. There is absolutely no award that her song titled 'Moh Moh ke Dhage' hasn't gained. Apart from that, she has also been recognized as 'The Best Vocalist' in the year 2016. She was also recognized as the 'Best Playback singer' for her song 'Sawaar Loon'. Monali Thakur is a truly self-made artist who has been leading the music industry ever since her debut. She gained all the fame just because of her sheer dedication and hard work to perform to the best of her abilities.
Explore more classes
You may also be interested in some more classes Keep learning, because learning never stops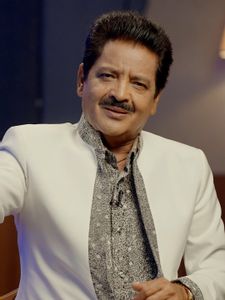 Udit Narayan
Udit Narayan Teaches Singing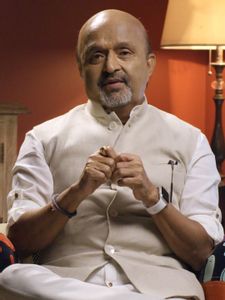 Sameer Anjaan
Sameer Anjaan Teaches Lyric Writing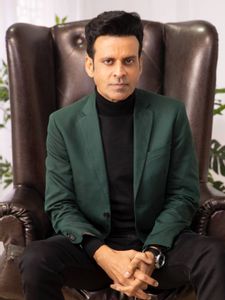 Manoj Bajpayee
Manoj Bajpayee Teaches Acting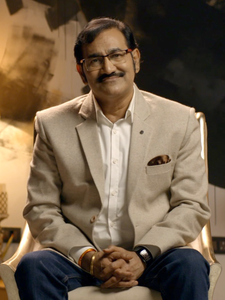 Sudesh Bhosale
Learn Voice Acting with Sudesh Bhosale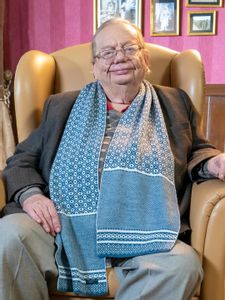 Ruskin Bond
Ruskin Bond Teaches Writing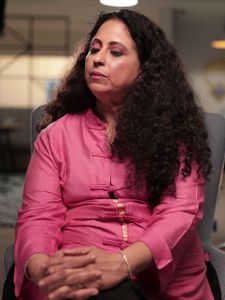 Anita Nair
Anita Nair Teaches Creative Writing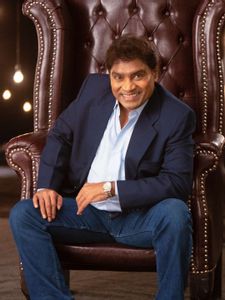 Johnny Lever
Learn comedy from Johnny Lever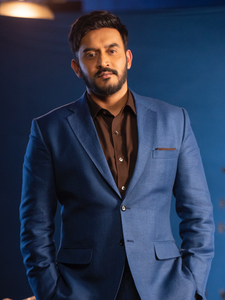 Shashank Khaitan
Shashank Khaitan Teaches Direction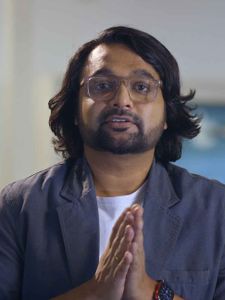 Siddharth Menon
Siddharth Menon Teaches Cryptocurrency
Sania Mirza
Sania Mirza Teaches Tennis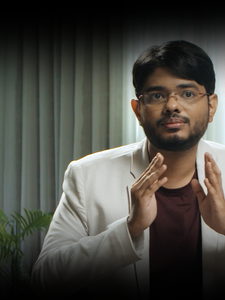 Srinath Narayanan
Srinath Narayanan Teaches Chess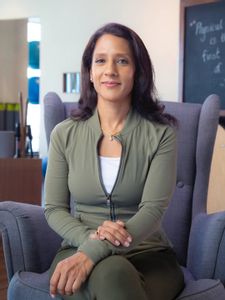 Radhika Karle
Radhika Karle Teaches Pilates
Limited time offer, hurry up!
What you will get?
Onetime payment
Get Lifetime access
Access all lessons
Watch on any device
Certificate of completion