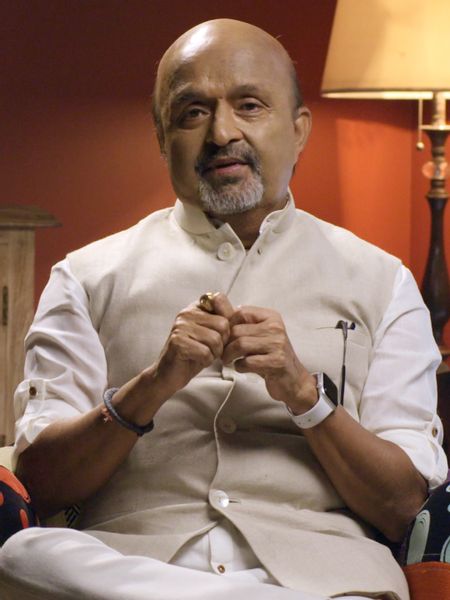 Sameer Anjaan
Teaches Lyric Writing
36480 

Access all lessons

Onetime payment

Get Lifetime access

Watch on any device
 Get a certificate after completion
---
Course Description
19 Lessons | 3 hrs 32 mins
Lyric writing is an art filled with nuance, a unique form of creative writing that can help you explore the uncharted corners of your mind. Learn this unique art from the industry's top lyricist, Sameer Anjaan. An award winning lyricist and a  Guinness World Record holder for writing the most songs, Sameer helps us live and learn through the process of lyric writing in his Unluclass.
Share this course
Copy Link
---
Engage with our community
Explore & Launch
With Unlu, you can choose your own learning path & follow the creative process which was followed by world-class leaders. As you explore & grow with our community, you can start experiential learning by meeting fellow creators, participating in day-to-day contests, & clarify ideas through 1:1 conversations.
Build Deep Connections
Mugafi is the place where writers, actors, singers, creators, and content investors connect. When you join Unlu, you'll be part of this growing community of the world's top creators which will help you accelerate your path forward.
Learn & Grow
Our unluclass & workshops are designed to help you move forward as you keep engaging. If you engage with your cohort regularly, participate in learning and action sessions, and make an effort to connect with people 1:1, the value of your experience will compound exponentially.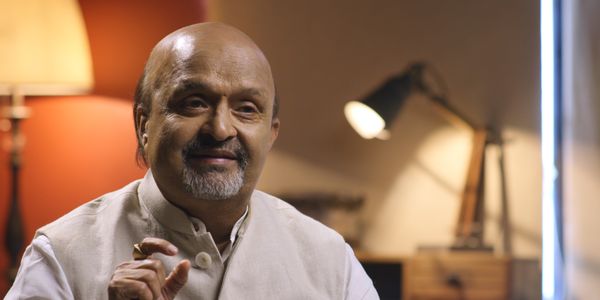 Lesson 01: Introduction (Free Video)
Sameer Anjaan introduces us to the world of lyric writing.
Know more about Sameer Anjaan
Born Shitala Pandey, Sameer Anjaan is a renowned Indian lyricist and the holder of the Guinness World Record for writing the most number of songs. His pen name is Sameer and he is adoringly referred to as Rajan in the Hindi music industry. His illustrious career in the musical world has spanned over 4 decades now. Over time, he has amassed such brilliance in the songwriting category that his hit songs are still fresh in memory. His remarkable calibre for penning unforgettable songs still is undefeatable amidst the surge of modern music. Not only is Anjaan one of the greatest creative minds to have graced the nation but also he is enthusiastic to disseminate the art. He has recently joined hands with Unlu Fellowship, a three-month teaching program because he believes in sharing his "mantra of success" as he quotes it. To know more about this talented personality, continue reading.
1. Biography
Aged 64 in the year 2022, Anjaan was born in a small village near Varanasi, Uttar Pradesh on 24 February to a Hindu couple. His father, Lalji 'Anjaan' Pandey was a popular poet and lyricist of that time. The song 'Khaike Paan Banaras Wala' from the movie Don was penned by his talented father. Sameer has been bred on Hindi film songs from a very early age due to his father's profession. He quickly developed an inclination toward songwriting under his father's influence and tutelage. After finishing his schooling and college in Varanasi, he enrolled in the Banaras Hindu University to pursue a master's degree in Commerce. Anjaan's father wished for him to get a banking job after the completion of his formal education. Lalji wanted to see his son become a Chartered Accountant. This was because Sameer's grandfather had been a banker and his father nudged Sameer in the same direction. But Sameer's passions lay elsewhere. Even during his college days, he did not give up his love for writing beautiful songs. Once he finished his education, his father urged him to get a job as a banker. But soon after joining the Central Bank of India as an officer, Sameer realized that the banking world was not for him. Having his long-brewing dreams realized, Sameer moved to Mumbai at the ripe age of 22. And the whole nation has witnessed what happened after Sameer entered the music industry. He has stacked hit over hit songs ever since he started writing for Hindi films. Sameer Anjaan's wife's name is Anita Pandey and together they have three children. Their daughters' names are Sanchita and Suchita and they have one son called Siddhesh. Sameer lives with his family in Andheri, Mumbai. In his free time, Sameer enjoys reading and writing. The list of his favourite lyricists includes Bashir Badr, Rahat Indori, Gulzar, Anand Bakshi, Mazrooh Sultanpuri, etc. His favourite singers are Lata Mangeshkar, Kishore Kumar, Kumar Sanu, Udit Narayan and Alka Yagnik. Sameer revealed his favourite song to be "Chitthi Aayee Hai" by Anand Bakshi in an interview. Sameer credits his father for being the sole influence on his stature in the Indian music industry. In many an interview, he has spoken of Lalji with a spark of reverence in his eyes while quoting "Whatever I am today is only because of my father."
2. Career
Anjaan received his big break as a lyricist in the film Bekhabar (1983). "Maar Ke Kataaree Mar Jaibe" was the first film song he ever recorded in the year 1984 for the Bhojpuri film Bairi Saawan. The song was sung by Suresh Wadkar and Preeti Sagar, two very famous playback singers of that time. In the late 1980s, he continued doing small projects in films like Ek Baar Chale Aao, Jalwa, Swarg, etc. Sameer started garnering recognition with his hit songs in movies like Dil and Aashiqui in the year 1990. He has written the lyrics to all the songs in these two movies. He even bagged an award for one of his songs in the movie Aashiqui. In the same year, he wrote all the songs in the famous romantic drama film Baaghi: A Rebel for Love. In 1991, he wrote all songs for another romantic drama Saajan and most of the songs for the films Saathi and Afsana Pyar Ka. In the following years, he wrote the lyrics to a number of hit Bollywood songs. He rose to prominence in the early 1990s and established himself as a master of romantic songs. He was signed up to write all the songs for the films Deewana((1992), Inteha Pyar Ki(1992), Dilwale(1993), Aatish(1994), Anjaam(1993), Krantiveer(1994), Laadla(1994), Barsaat(1994). In 1996, he wrote famous songs like "Aaye Ho Meri Zindagi Me" and "Pardesi Pardesi Jana Nahi" for the Hindi romantic drama Raja Hindustani(1996). His crowning song was Kuch Kuch Hota Hai in the year 1998. The song had been a super hit at that time. It received so much appreciation that even now 24 years later, we still hum the song on leisurely cab rides or catch it playing in quaint cafes and roadside tea stalls. In the 2000s, Sameer wrote songs for popular films like Dhadkan, Hera Pheri, Dhaai Akshar Prem Ke, Biwi No 1, Rehnaa Hai Tere Dil Mein, Kabhie Khushi Kabhie Gham, Mujhe Kuch Kehna Hai, Jodi No 1, etc. In 2002, he wrote the song "More Piya '' for Devdas, a wildly popular romantic drama. In 2004, he wrote all the songs for the first film in the Dhoom franchise starring Abhishek Bachchan, John Abraham and Uday Chopra. He is also the lyricist for all songs in the Hindi patriotic movie Ab Tumhare Hawale Watan Saathiyo. Most recently, he has worked on films like Hungama 2, Bhool Bhulaiyaa 2 and Janhit Mein Jaari, a comedy-drama film released on 10 June 2022 starring Nushrat Bharucha as its lead actress. Over the course of his 40+ year-long career, Sameer has had the opportunity to work with amazingly talented people. He is the go-to lyricist for the music composer duo Nadeem-Shravan as well as Anand-Milind. He has worked alongside top-notch celebrities like Anu Malik, A. R. Rahman, Vishal-Shekhar, Pritam, Shankar-Ehsaan-Loy, Adnan Sami and the likes. His album Aap Kaa Surroor sung by Indian singer and actor Himesh Reshammiya remains the highest-selling album to have ever been released to date. His other albums include Tera Chehra(2002) sung by Adnan Sami, Kabhi Aisa Lagta Hai(2004) sung by Lucky Ali, Moods with Melodies(2021), Himesh Ke Dil Se(2021), and Super Sitaara(2021).
3. Best Works
Sameer has penned truly beautiful and heart-touching songs over the years. It is quite difficult to compile a list of his best work since all of his songs deserve inexhaustible appreciation. His contributions to the Hindi music industry are immense. His romantic songs are etched in the memory of the masses so much so that each line can be vividly recollected when it plays. Some of his best songs include: ● Jab Se Tere Naina from Saawariya(2007) ● Nazar Ke Saamne from Aashiqui(1989) ● Pardesi Pardesi from Raja Hindustani(1996) ● Mora Piya from Rajneeti(2010) ● Tum Dil Ki Dhadkan Mein from Dhadkan(2000) ● Aisi Deewangi from Deewana (1992) ● Crazy Kiya Re from Dhoom 2(2006) ● Zara Zara from RHTDM(2001) ● Labon Ko from Bhool Bhulaiya(2007) ● Dil Kya Kare from Salaam-e-Ishq(2006) ● O Oh Jaane Jaana from Spell(1998)
4. Awards and Nominations
Anjaan has collected a shelf full of awards and nominations in his prolonged journey in the Hindi music industry. He has bagged the Filmfare Award for the Best Lyrics thrice for his spellbinding songs. The first one he ever received was for "Nazar Ke Saamne" from Aashiqui in 1991. The next two awards were for "Teri Umeed Tera Intezar" from Deewana(1993) and "Ghungat Ki Aad Se" from Hum Hain Rahi Pyar Ke(1994). Apart from winning this category award at the Filmfare, he has also been awarded the title of Best Lyrics at the Zee Cine Awards for his song "Kuch Kuch Hota Hai" from Kuch Kuch Hota Hai in 1999. Not only this, but Anjaan has managed to enter the Guinness Book of World Records for writing the most number of songs: 3524 for 650 movies in 2017. There existed no such category in the said book but Anjaan pioneered a new one. Such is his excellent songwriting calibre. He has also been awarded Awadh Ratna Award, Hindi Urdu Sahitya Award and Sunday observer Screen Award. Prime Minister of India himself bestowed upon Anjaan the Shaheed Bhagat Singh Award. Moreover, Amitabh Bachchan, the legendary actor of Bollywood released a biography on Sameer titled "A Way with Words" written by Derek Bose. Such is this phenomenal lyricist and songwriter's talent that his songs are unlikely to fade from memory anytime soon. He writes simply to evoke emotions within his audience. He prides himself in writing songs in a common man's language without smattering it with a fancy vocabulary. That is one of the reasons why his songs still seem to be popular even as modern music takes over the world.
Explore more classes
You may also be interested in some more classes Keep learning, because learning never stops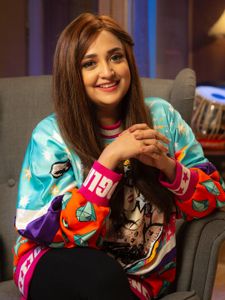 Monali Thakur
Monali Thakur Teaches Singing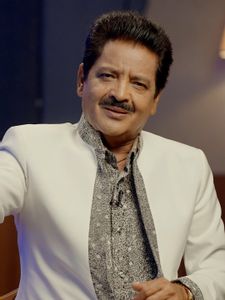 Udit Narayan
Udit Narayan Teaches Singing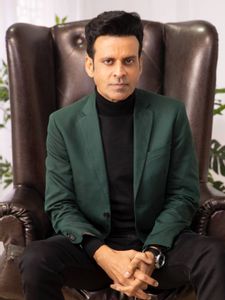 Manoj Bajpayee
Manoj Bajpayee Teaches Acting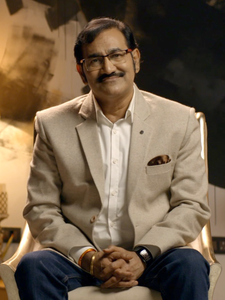 Sudesh Bhosale
Learn Voice Acting with Sudesh Bhosale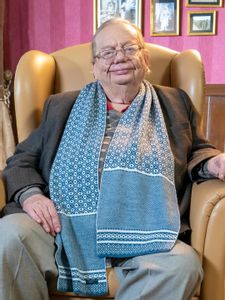 Ruskin Bond
Ruskin Bond Teaches Writing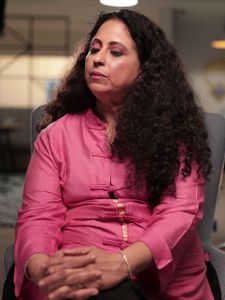 Anita Nair
Anita Nair Teaches Creative Writing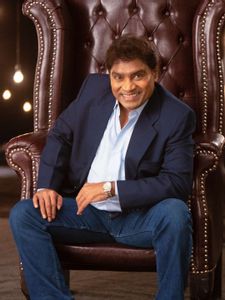 Johnny Lever
Learn comedy from Johnny Lever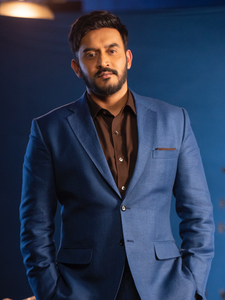 Shashank Khaitan
Shashank Khaitan Teaches Direction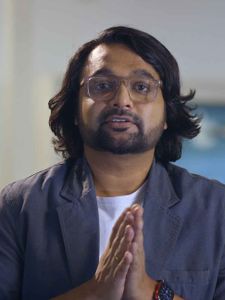 Siddharth Menon
Siddharth Menon Teaches Cryptocurrency
Sania Mirza
Sania Mirza Teaches Tennis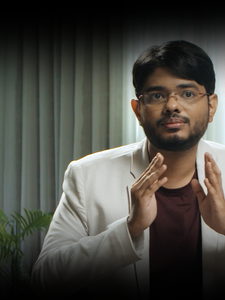 Srinath Narayanan
Srinath Narayanan Teaches Chess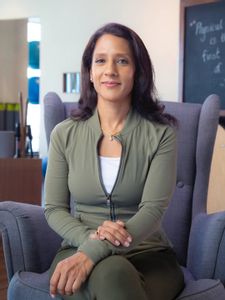 Radhika Karle
Radhika Karle Teaches Pilates
Limited time offer, hurry up!
What you will get?
Onetime payment
Get Lifetime access
Access all lessons
Watch on any device
Certificate of completion