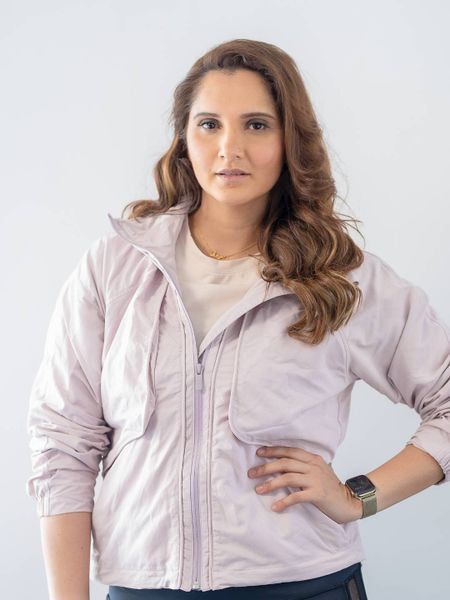 Sania Mirza
Teaches Tennis
42810 

Access all lessons

Onetime payment

Get Lifetime access

Watch on any device
 Get a certificate after completion
---
Course Description
18 Lessons | 1 hour 29 mins
Sania Mirza, the winner of six Grand Slam titles and one of the world's finest tennis players teaches Tennis. In this course, Sania demonstrates all essential drills, warm ups, cool downs, along with her secret techniques.
Share this course
Copy Link
---
Engage with our community
Explore & Launch
With Unlu, you can choose your own learning path & follow the creative process which was followed by world-class leaders. As you explore & grow with our community, you can start experiential learning by meeting fellow creators, participating in day-to-day contests, & clarify ideas through 1:1 conversations.
Build Deep Connections
Mugafi is the place where writers, actors, singers, creators, and content investors connect. When you join Unlu, you'll be part of this growing community of the world's top creators which will help you accelerate your path forward.
Learn & Grow
Our unluclass & workshops are designed to help you move forward as you keep engaging. If you engage with your cohort regularly, participate in learning and action sessions, and make an effort to connect with people 1:1, the value of your experience will compound exponentially.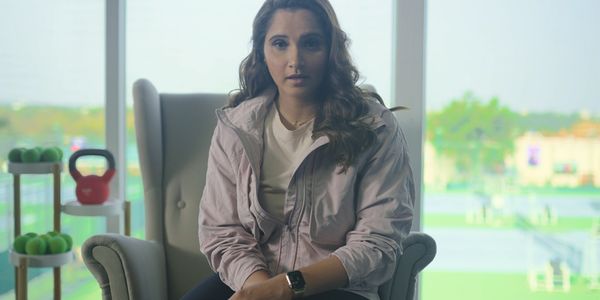 Lesson 1: Sania Mirza's Journey
Sania talks about her journey in tennis and elaborates on what tennis as a game entails.
Know more about Sania Mirza
The name Sania Mirza is synonymous with a strong-willed Indian woman who has written history in the field of tennis. In fact, Sania Mirza is the only Indian woman to have made a name for herself in tennis. Sania Mirza is the most successful female Indian tennis player in history, becoming India's Number 1 player in both singles and doubles. Today if you ask even a child about who is Sania Mirza, they will be able to immediately identify Sani Mirza tennis player who has made India proud. Read on to get to know this famous tennis player a bit more.
1. Lifestyle
In a country where sports automatically refer to cricket, making a mark and garnering super popularity as compared to any cricket player all by one's hard work and sheer grit is indeed praiseworthy. Sania Mirza awards and achievements list is a long one, being the only Indian women's tennis player to have secured her name in WTA rankings of under 50. From facing the formidable Serena Williams in just her teens to continuing to win titles even after becoming a mother, Sani Mirza's tennis career has been memorable. Throughout her career, Sania Mirza ensured that she led from the front and transformed the face of Indian tennis forever.
2. Biography
Born on November 15, 1986, Sania Mirza is an Indian tennis player. She was a former doubles World No. 1, having won six Grand Slam titles in her awe-inspiring career. From her debut in 2003 to the time she announced her retirement from singles tennis in 2013, Sania Mirza was continuously ranked by the Women's Tennis Association as India's No. 1 tennis player. Born in Mumbai to Hyderabadi Muslim parents Imran Mirza and Naseema, the family soon moved to Hyderabad. She also has a younger sister named Anam. Both sisters were raised in a religious Sunni Muslim family. Sania's love affair with tennis began when she turned six. In her formative years, she was coached by her father, who was a sports journalist, and Roger Anderson. Sania made her debut on the senior circuit on April 1, 2001, at an ITF event in Chandigarh. She was only 15 years old at the time. She entered the prestigious tournament as a wild card, facing fellow Indian tennis player Geeta Manohar, a much senior player to Mirza. Sania went on to win the match 6-0, 6-1 and kicked off her career with a bang. In July 2016, rumors about Sania Mirza biography were put to rest as she published an autobiography titled Ace Against Odds.
3. Career
Having the full support of the Sania Mirza family, she turned professional in 2003. She won ten singles and 13 doubles titles as a junior player. She also won the 2003 Wimbledon Championships Girls' Doubles title, playing with partner Alisa Kleybanova. After making her senior debut in 2001, the year 2002 was eventful as she went on to win three straight titles, with one being in her hometown Hyderabad and two in Manila, Philippines. In 2003, Sania was chosen as a wild card to participate in her first-ever WTA tournament at the AP Tourism Hyderabad Open. However, she lost in the very first round. She then represented India at the Fed Cup, winning three matches back to back. She also picked up a bronze medal for India at the mixed doubles event at the 2002 Asian Games in Busan, along with partner Leander Paes. After a breakthrough 2004 season, which saw her win six ITF singles titles and the first WTA doubles title, Sania went on to play at her maiden Grand Slam, the 2005 Australian Open. She won against Cindy Watson of Australia and Hungary's Petra Mandula to clash against the renowned Serena Williams. Though she lost the match, she put up an excellent display throughout the match. At the 2005 Dubai Open, her victory over Russian Svetlana Kuznetsova ensured that she was here to stay. Sania Mirza won her first-ever Grand Slam in 2009, along with mixed doubles partner Mahesh Bhupathi. The duo won the French Open mixed doubles title three years later. Her triumph at the 2014 US Open mixed doubles final with Bruno Soares of Brazil brought her fame as a name to reckon with in mixed doubles. Wimbledon 2015 marked the era of Santina - Sania together with her women's doubles partner Martina Hingis. The duo went on to win three Grand Slams together. Mirza began 2016 with the doubles title at the Australian Open and a quarter-final run at the 2016 Rio Olympics with her mixed doubles partner Rohan Bopanna. The India ace player split with Hingis soon after and was plagued with several injuries, finally taking a maternity break in April 2018. She announced her pregnancy with husband Shoaib Malik on Instagram and delivered her son, Izhaan Mirza Malik in October 2018. After giving birth to her son, Mirza again made a stunning return at the Hobart International 2020, winning the doubles title with Nadiia Kichenok of Ukraine.
4. Awards and Nominations
The list of awards and achievements of this phenomenal tennis star are many. Some of the most noteworthy ones include: ● Arjuna Award in 2004 ● WTA Newcomer of the Year in 2005 ● Padma Shri in 2006 ● Major Dhyan Chand Khel Ratna in 2015 ● BBC list of 100 inspiring women in 2015 ● Padma Bhushan in 2016 ● NRI of the Year in 2016 In 2014, the Telangana government appointed Mirza as the brand ambassador of the state. She has also been named in Time Magazine's 2016 list of 100 most influential people in the world. Her tournament wins include: Grand Slams: ● 2016 Australian Open ● Doubles - 2015 US Open ● Mixed Doubles - 2015 Wimbledon ● Mixed Doubles - 2014 US Open ● Mixed Doubles - 2012 French Open ● Mixed Doubles - 2009 Australian Open ● Mixed Doubles - 2016 Connecticut Open ● Doubles - 2016 Cincinnati Masters ● Mixed Doubles title - 2016 Italian Open ● Doubles title - 2015 Miami Open ● Doubles title - 2015 Indian Wells ● Doubles title - 2014 WTA Tour Finals In a career that saw more ups than downs, Sania Mirza continues to shine brightly in the global and Indian tennis world.
Explore more classes
You may also be interested in some more classes Keep learning, because learning never stops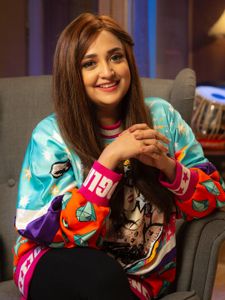 Monali Thakur
Monali Thakur Teaches Singing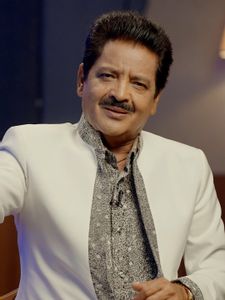 Udit Narayan
Udit Narayan Teaches Singing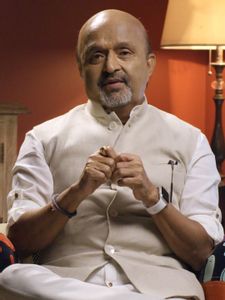 Sameer Anjaan
Sameer Anjaan Teaches Lyric Writing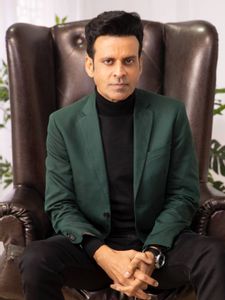 Manoj Bajpayee
Manoj Bajpayee Teaches Acting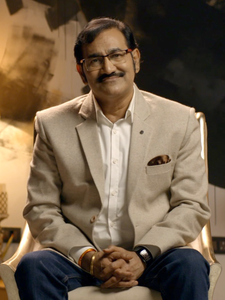 Sudesh Bhosale
Learn Voice Acting with Sudesh Bhosale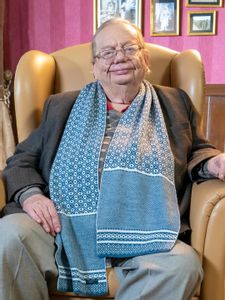 Ruskin Bond
Ruskin Bond Teaches Writing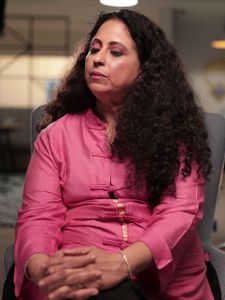 Anita Nair
Anita Nair Teaches Creative Writing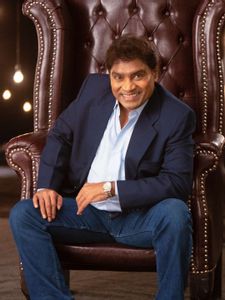 Johnny Lever
Learn comedy from Johnny Lever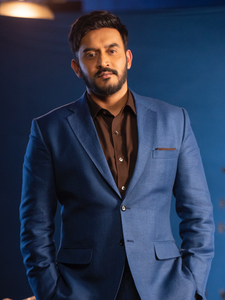 Shashank Khaitan
Shashank Khaitan Teaches Direction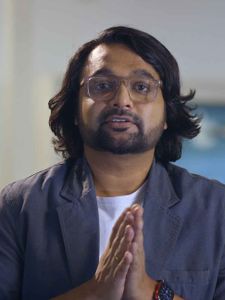 Siddharth Menon
Siddharth Menon Teaches Cryptocurrency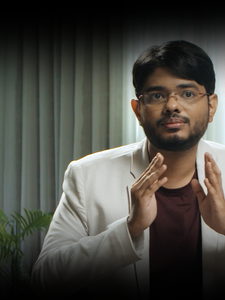 Srinath Narayanan
Srinath Narayanan Teaches Chess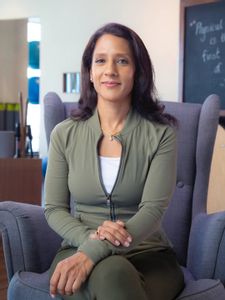 Radhika Karle
Radhika Karle Teaches Pilates
Limited time offer, hurry up!
What you will get?
Onetime payment
Get Lifetime access
Access all lessons
Watch on any device
Certificate of completion