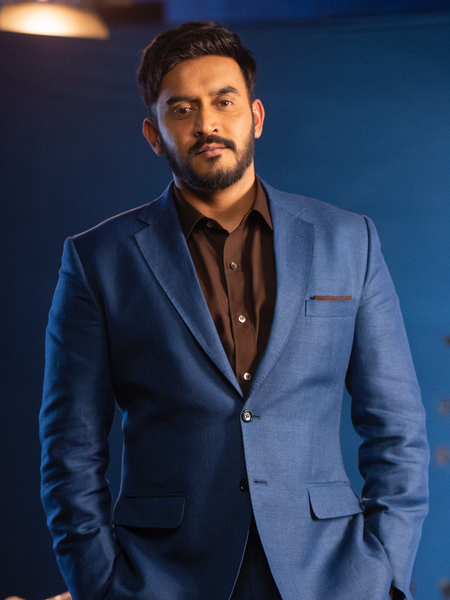 Shashank Khaitan
Teaches Direction
47600 

Access all lessons

Onetime payment

Get Lifetime access

Watch on any device
 Get a certificate after completion
---
Course Description
16 Lessons | 2 hrs 51 mins
In this unluclass the famous Shashank Khaitan talks about his journey to fame and how he achieved so much in such a short period of time. He talks about the ups and downs in his career and shares the valuable lessons he learnt through it all
Share this course
Copy Link
---
Engage with our community
Explore & Launch
With Unlu, you can choose your own learning path & follow the creative process which was followed by world-class leaders. As you explore & grow with our community, you can start experiential learning by meeting fellow creators, participating in day-to-day contests, & clarify ideas through 1:1 conversations.
Build Deep Connections
Unlu is the place where writers, actors, singers, creators, and content investors connect. When you join Unlu, you'll be part of this growing community of the world's top creators which will help you accelerate your path forward.
Learn & Grow
Our unluclass & workshops are designed to help you move forward as you keep engaging. If you engage with your cohort regularly, participate in learning and action sessions, and make an effort to connect with people 1:1, the value of your experience will compound exponentially.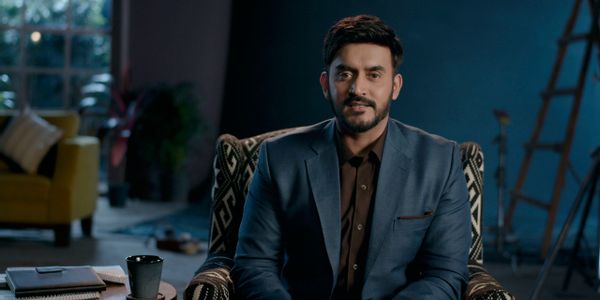 Lesson 1: Introduction (Free Video)
An insight to the course with Shashank and what to expect!
Know more about Shashank Khaitan
Shashank Khaitan is what they characteristically call "the jack of all trades". By profession, he is a director, a screenwriter and he recently turned into a producer in the year 2021. He has also tried his hand at acting. It would be fair to say that he has his finger in every pie. Khaitan rose to prominence with his directorial debut: the star-studded film Humpty Sharma Ki Dulhania with Alia Bhatt and Varun Dhawan as its lead actors. The film was hailed to be a super hit at the box office with people flocking the theaters to witness his stellar work. It was at the soft age of seventeen when he knew he wanted to enter the entertainment industry. And true to his goals, he has risen to stardom with his sheer talent and dedication. It is an established fact that the Bollywood industry is cutthroat. Thousands of struggling directors are still in the process of getting their ideas translated into a film. But only rarely do people emerge out of the loop of struggle to showcase their work to the entire nation. And Khaitan is one of those who not only did that but also entered the industry with a roar. No wonder his directorial debut performed so well at the box office. He has truly established that he is going to direct headliner movies.
1. Lifestyle
Khaitan is a man of many talents. He did a few acting stints after which he started to gravitate toward movie direction. That's when he found his true calling. Shashank grew up with the TV in his home blasting Bollywood Rom-coms from the 1990s. He was mesmerized when he saw Dilwale Dulhania Le Jayenge starring Shah Rukh Khan and Kajol Devgan. In fact, his debut film Humpty Sharma Ki Dulhania shares the basic idea with DDLJ. He disclosed in an interview that he's still smitten with DDLJ and draws inspiration from it. He idolizes Shah Rukh Khan, citing him to be his inspiration and the reason for pursuing a career in the entertainment industry. Khaitan is a big believer in immaculate characterization and claims that they drive a story. In an interview, he said, "I just follow the characters' instincts and see where they take me." All of Shashank Khaitan's movies boast unforgettable, quirky characters. Khaitan also claims that his short stints at acting have helped him to elevate his craft as a director. Since he has first-hand experience of what an actor goes through, he's well equipped to factor in that knowledge when he's seated in his directorial chair. Khaitan has great admiration for the movie The Shawshank Redemption but reasons that his films tilt more toward the lighter side. He tries to keep his movies "real, simple and entertaining" in his own words. His hobbies include playing cricket, tennis and indulging in photography from time to time. He also enjoys dancing and travelling.
2. Biography
Shashank was born in the culture-rich city of Kolkata to a Marwari couple and brought up in the city atop the Godavari River: Nashik, Maharashtra. He is the only brother to his two sisters, Parul and Jahnavi. As a child, Khaitan was inclined towards sports. He used to frequent tennis and cricket tournaments in his earlier days. He finished his schooling at St. Xavier's High School, Pune. It was at the age of seventeen when he finally picked the entertainment field to major in. He embarked on his professional journey as a dance instructor. But he soon realized the importance of residing in the capital of B-town and moved to Mumbai. After relocating, he enrolled in the Whistling Woods International Institute which was started by Subhash Ghai, an A-list Indian film director. He studied filming there for two years during which he started to film Sherwani Kahaan Hai with some of his fellow classmates but never successfully saw it through. He ascribes his brilliant directorial and technical prowess to the Whistling Woods International Institute, citing it taught him everything he needed to learn. When it comes to his personal life, Khaitan has still managed to maintain a lid on it. Shashank Khaitan's wife is Nalini Datta to whom he has been married for 12 years now. Funnily, Khaitan and his wife got married on the same date as his parents, resulting in annual joint celebrations with his family whenever the Anniversary comes around.
3. Career
Before choosing the line of direction, Khaitan experimented with acting as a profession. He played Manohar in the film Roorkee By-Pass in 2008. It's a 22-minute long drama directed by Arundhati Sen Verma. He also played the minor role of Arjun Kapoor's brother in the romantic drama Ishaqzaade(2012). A brief stint in the film ABCD: 2 marked the end of his acting venture. Shashank has assisted on the sets of the films Black & White and Yuvraaj too. He rose to prominence with the direction of Humpty Sharma Ki Dulhania which is a story about a guy who tries to win over a girl followed by her family. Initially, Khaitan had planned on assigning the role of con artists to both his protagonists, much like the script of Bunty Aur Babli. But the script evolved to resemble DDLJ eventually. After writing up the script for Humpty Sharma Ki Dulhania, Khaitan forwarded it to Dharma Productions and got a go-ahead instantly. This was further proof of his remarkable talents as Dharma Productions agreed to bet on a newcomer in a heartbeat. Khaitan received nationwide recognition and credited DDLJ and the American romantic drama Casablanca to be his inspiration for the film. Not only was it a super hit at the box office, amassing over 1.1 billion INR but it also received star-studded reviews from the critics. The next film on his list was Badrinath Ki Dulhania(2017), a sequel to his first film. This film was again made in association with Varun Dhawan and Alia Bhatt. The film follows Bhatt, who is a feministic, independent air hostess who stands up to the demands of her chauvinistic fiancé played by Dhawan. This film again earned Khaitan much-deserved praises from the entire nation. It was a commercial success, collecting over 2 billion INR at the box office. Rachel Saltz from The New York Times even commented on the theme of gender equality which the film touched upon. Khaitan also worked on another project in the year 2017. He wrote the screenplay and dialogues for the Hindi remake of John Green's novel The Fault in Our Stars starring Ishaan Khatter and Jahnvi Kapoor but eventually, the film got sacked and Dharma Productions dropped it. Following this, Khaitan was entrusted with the direction of the remake of a Marathi romantic drama Sairat(2016). Although the movie did not boast a positive critical reception, it was a huge commercial success at the box office winning over 1.1 billion INR. In the year 2019, Shashank Khaitan rose to a new rung of success. He signed a contract with Dharma Productions and turned into a producer for one of the mega-production houses in the country. After joining hands with Dharma, Khaitan produced the comedy film Good Newwz which boasted a stellar cast. With Akshay Kumar, Kareena Kapoor, Kiara Advani and Diljit Dosanjh in the lead roles, the film was packed with gifted actors and a hilarious storyline. Khaitan's first-ever production became the highest-grossing film of Bollywood in that year, banking a total of 3.18 billion INR worldwide. Next, he produced the Hindi horror film Bhoot – Part One: The Haunted Ship in the year 2020. In 2021, he was offered the ultimate blue ribbon to direct a segment in the Netflix anthology Ajeeb Daastaans. It boasted a platter of up-and-coming, brilliant directors of the Indian film industry including Neeraj Ghaywan, Kayoze Irani and Raj Mehta. The film was produced by none other than Karan Johar. This was followed by the direction of a comedy thriller called Govinda Naam Mera with Vicky Kaushal, Kiara Advani and Bhumi Pednekar as its cast. The film was set to be released on 10th June but was postponed later. Shashank Khaitan's latest project is a movie called Bedhadak which he is not only directing but producing also. He is also one of the judges of the reality TV show Dance Deewane which airs on Colors TV alongside Madhuri Dixit and Tushar Kalia.
4. Best Works
Shashank Khaitan's movies have always left the audiences wanting more. No wonder all his movies have been a massive hit at the box office with people flocking the theaters in masses to catch a glimpse of his masterpieces. His movies that stand out amongst the rest include: ● Humpty Sharma Ki Dulhania(2014): A rom-com following a town girl who moves to the city to relish the last few days of her freedom before her wedding is set to take place. She meets a boy who chases after her in the hopes of winning her over. After they fall in love, the boy is faced with a new challenge of impressing the girl's parents. ● Badrinath Ki Dulhania(2017): It is a sequel to his first movie and the second movie in the Dulhania franchise. It stars the same set of lead actors, Varun Dhawan and Alia Bhatt as the first one. It tells the story of Badri, a product of the patriarchal values ingrained in him by society and how he obsesses after a girl. The film is a great comment on society and its many flaws in regard to giving an equal platform to women. ● Good Newwz(2019): It is a film where two couples grappling with their childless marriages agree to invest in in-vitro fertilization. But a small mishap at the fertilization clinic intertwines their lives in the best imaginable way. It is a hilarious take on the modern-day struggles and solutions of infertility.
5. Nominations and Awards
Shashank was nominated for the Best Debut Director title at the prestigious Filmfare Awards for his movie Humpty Sharma Ki Dulhania. He was also nominated for the Best Director Award at the Filmfare for his next movie Badrinath Ki Dulhania. With his work receiving country-wide recognition, positive critical reception and billions in the bank, it won't be long before his shelf is decorated with an array of awards.
Explore more classes
You may also be interested in some more classes Keep learning, because learning never stops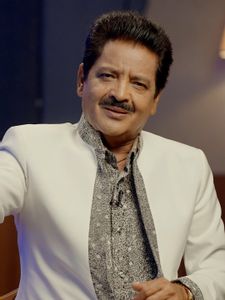 Udit Narayan
Udit Narayan Teaches Singing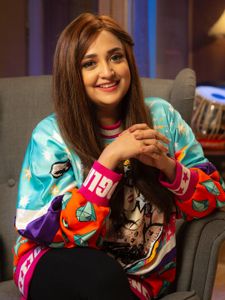 Monali Thakur
Monali Thakur Teaches Singing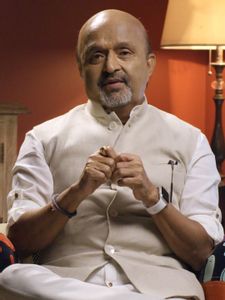 Sameer Anjaan
Sameer Anjaan Teaches Lyric Writing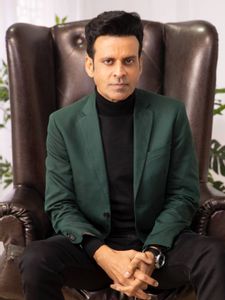 Manoj Bajpayee
Manoj Bajpayee Teaches Acting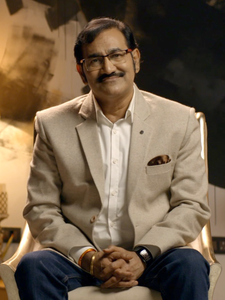 Sudesh Bhosale
Learn Voice Acting with Sudesh Bhosale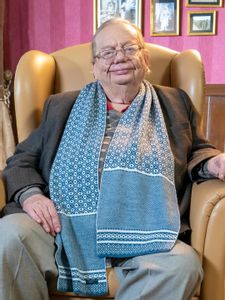 Ruskin Bond
Ruskin Bond Teaches Writing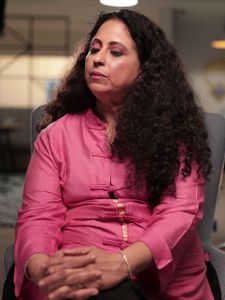 Anita Nair
Anita Nair Teaches Creative Writing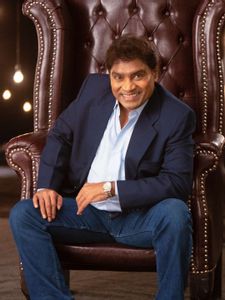 Johnny Lever
Learn comedy from Johnny Lever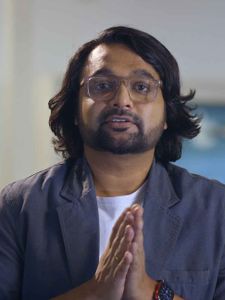 Siddharth Menon
Siddharth Menon Teaches Cryptocurrency
Limited time offer, hurry up!
What you will get?
Onetime payment
Get Lifetime access
Access all lessons
Watch on any device
Certificate of completion