In the words of Jason Marsden – "Voice acting, on the fun meter, is off the scale. You show up, you don't have to be all primped up, or dressed up. And you get to work with some amazing people and good off for four hours."
Voice acting, indeed, is an enticing industry. There are many aspiring voice artists all around the globe. For any of you who wish to start off your journey as a voice over artist, you are at the right place.
Before starting out, you need to know the basics about the field. This article will explore the meaning of voice acting and will take you through the pros and cons of voice acting. You can read a brief list of pointers for how to get started in the voice acting field. Let us get started!
What Is voice acting?
Voice acting is also known as voice over. Voice acting is about lending a voice for use in a professional portion of audio work. The art of doing voiceovers is known as voice acting.
Voice acting ranges from voiceovers for gaming and video cartoons to commercials and movies and much more. It is a widespread field of work.
Voice acting is an art, but it requires a lot of practice and hard work. On one hand, voice acting has emerged as a recognised career path. But on the other hand, it is still unknown to many people.
However, voice acting and the voice over industry is constantly getting noticed. The increasing awareness of voice acting has attracted many aspiring artists towards it, as it is true performance art as well as a profession.
Perks of being a voice artist
#1. Various opportunities
There are abundant opportunities in the industry. It might be very difficult for one to create their identity as an actor in the Hollywood or Bollywood industry. But on the other hand, it might be easier for voice over artists to find work.
The chances to work as an audio artist or voice over artist are multiple. Artists can work for dubbing and translations. They can even work for commercials and films. Providing their voice can be very helpful for a meaningful cause, too.
This way, your voice travels all over. Above all, it is a very happy moment for the voice over artist to hear their work. When a project is aired or people witness your work, it will surely give you a sense of fulfilment.
#2. Freedom and own space
A voice over artist can work on their own will and choice. There are usually no grumpy bosses or endless lists of tasks to be done. Paperwork and conventional deadlines are absent too. A voice artist is their own boss.
This pro is one of the best advantages in this industry. The voice artist can plan how much and where they want to work. Similarly, they can decide how much they wish to earn.
The schedule is crafted by your own choices. Moreover, the voice over artist gets time for their personal life. Work from home is a boom for voice artists. Now, they can work from wherever they are, at unusual timings and informal clothes!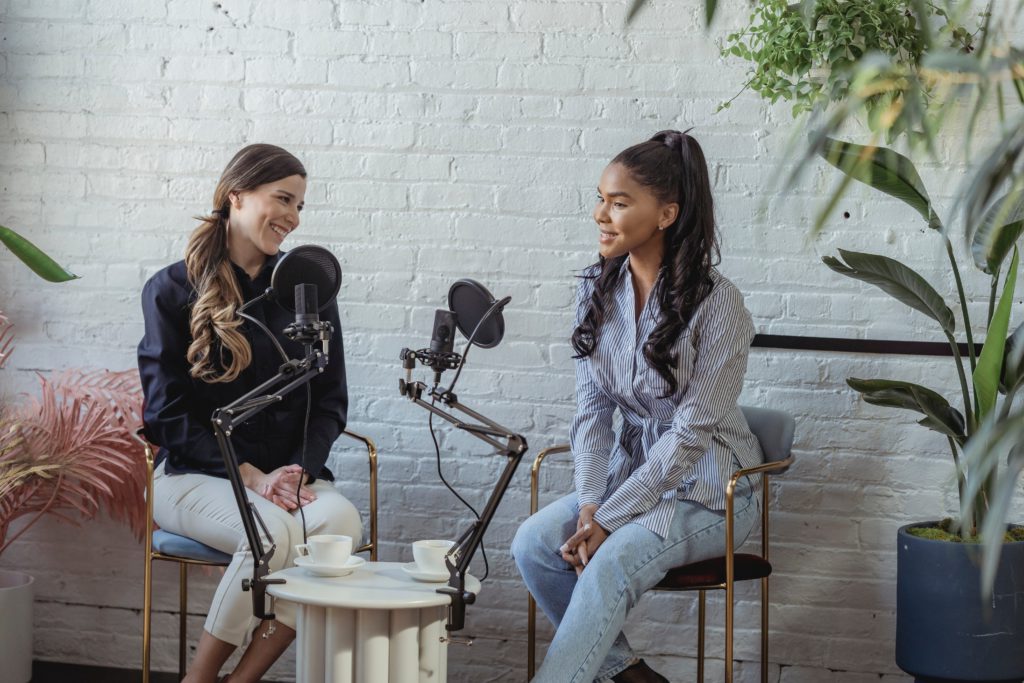 #3. Earn as much as you desire
As we have discussed, you can work as much as you want in the voice acting industry. It is totally your choice when it comes to taking up projects.
If you wish to earn more money, you can take on more projects and work on them. If you feel like taking a break, you can keep your work on hold.
Undoubtedly, the voice acting industry needs dedication and consistent efforts. Hardwork is the key here as well. The perk is that you can work as you wish.
Professional voice actors know how much it takes to create an identity. Seasoned voice artists know the level of work you have to do to succeed. But every passionate voice over artist gets there slowly and gradually.
#4. Chance to unleash your creativity
There are multiple opportunities in this field. Every role will require you to do something different from the other. It is not just plain narration every time.
Voice acting roles vary from each other. When you are cast in voice over roles for movies, you play different characters. You lend a voice to that particular persona. Hence, it will differ from film to film. The case of audiobooks and even video games is the same.
Apart from that, voice over artists have to narrate in different accents and emotions too. When you face such situations, you have a chance to bring out your creative side. You can give your all into it and present it creatively so that it catches the attention of the listeners!
Cons of being a voice artist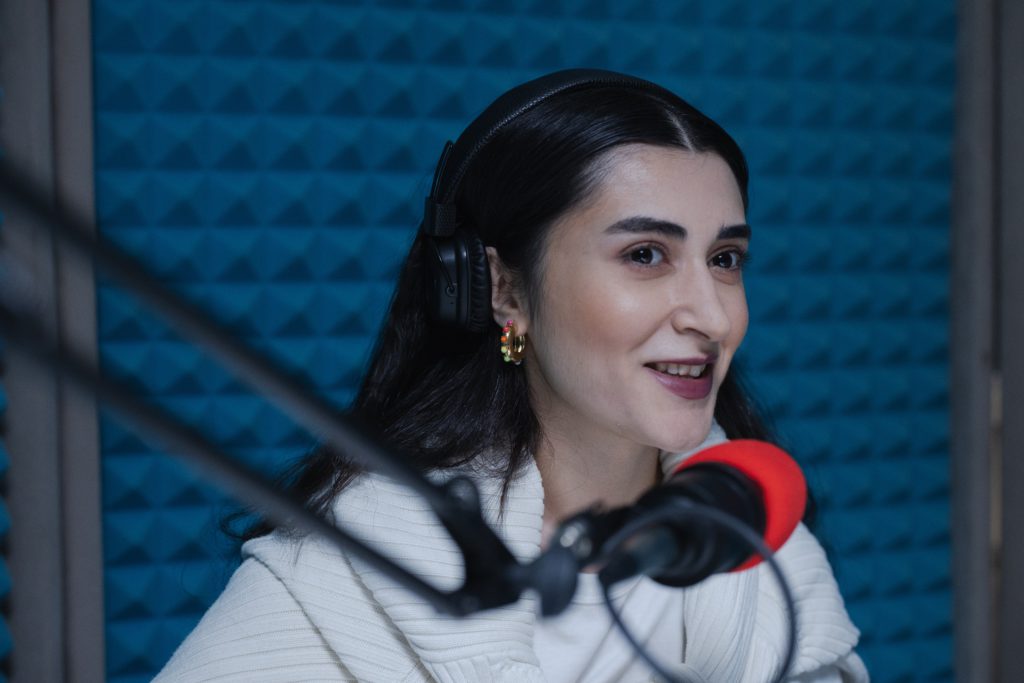 #1. Need for a monetary investment
One of the important factors for a good voice over is the clarity of the same. That is one of the prerequisites for quality work. For this, some people consider setting up their own studio or workplace.
Setting up a proper workplace for voice over projects includes getting equipment. Good quality headphones, microphones, pop filters, audio interfaces, etc. are required. In addition, recording software is also needed.
Your seriousness will define your spending limit. If voice over artists are willing to make a career in the long run, they have to invest in these things. Voice artists can plan and invest accordingly.
#2. Unstable returns and income
There is a risk factor involved in every actor's job. The level of uncertainty of returns is higher in the industry. In the same vein, the audio or voice over industry has an unstable income factor too.
You get the privileges of a freelancer, but you are also under a threat of unsure income. You can earn as much as you work, but there is always some uncertainty there. Beginner voice artists do not always have opportunities coming in for them. Your voice acting career takes time to take off.
Consistent marketing of your talent can help you go a long way. You have to invest a lot of time in auditions if you want to work on good projects. Resultantly, starting out as a voice over artist requires huge hard work.
You have to build your credibility and your network. Good clients will surely take you ahead in the industry. In this field, beginners sometimes have to settle for low paying projects due to the lack of chances. However, in the long run, you might get decent and fulfilling projects.
#3. Emotional involvement and self-investment
In the early days of voice acting, the voice artists might feel daunted. Sometimes, you will feel the need to resign from the stable job you have. You will have to show strong will power and dedication towards voice acting.
It takes time for your career to get on a stable path. It usually takes a while to find your first project. Consequently, there can be rejection, a hit of self doubt or low self-esteem.
If you are working from home, you might face social isolation as you cannot meet your colleagues daily. It will take will and determination for you to keep going. A healthy balance of discipline and social breaks will help you go a long way in the industry.
Self-investment and complete emotional and creative involvement will be required for any voice artist to succeed in the voice acting industry.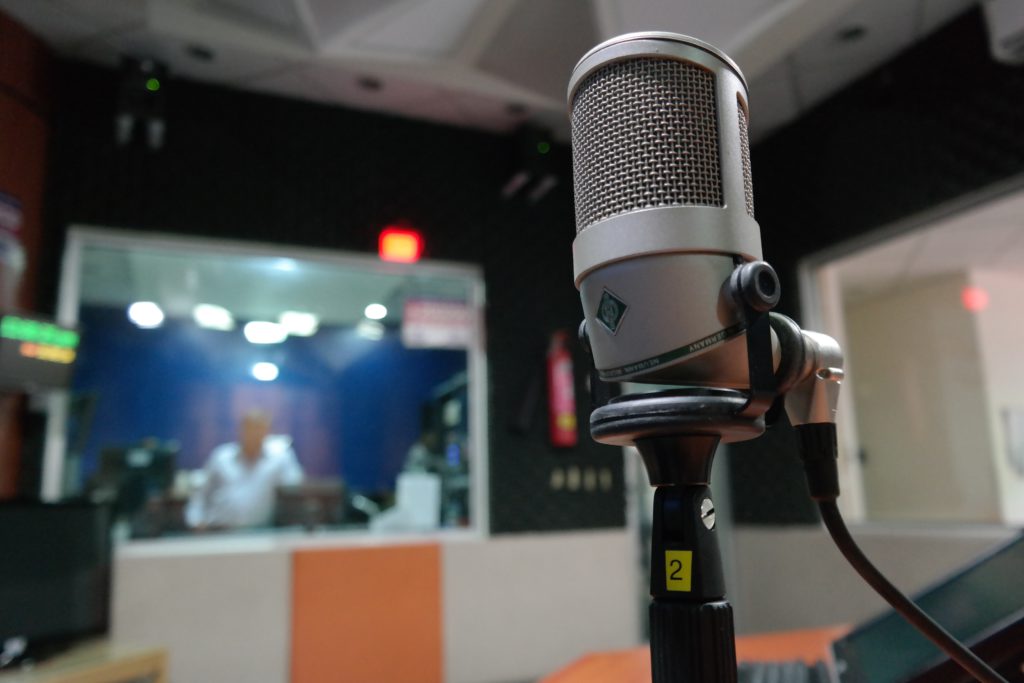 How can you get started as a voice artist?
Many aspiring voice artists have this question – how to get started in the voice acting industry? Here are a few points you can keep in mind and work on, to get started!
#1. Build a good and strong base
Set up your studio
Get proper equipment
Get the studio soundproofed
Set up your mic well
#2. Build your profile and pitch to employers
Set up a professional website for yourself
Create various social media accounts to make yourself recognised
Be on the lookout and register for multiple voice-over platforms
Fill up forms and take part in communities
#3. Learn your voice well and explore it. This will help you understand your abilities in depth.
#4. Experiment with different forms, styles and types. This is important for beginners to know their comfort level.
#5. Know your bests and worsts. Try to improve your weakness, but focus more on enhancing your strengths.
#6. Listen to various voice over actors. Listening is always the key. Listen more, to perform more.
#7. Practice and enhance your skills constantly. Practice is the most important if you wish to excel in the art of voice acting.
Learn acting online with Manoj Bajpayee
One of the best ways to start as an actor and learn acting online is to join film acting courses. In that case, what could be better than Manoj Bajpayee himself teaching you how to become an actor? Not just that, you can take these from the comforts of your home! If you are keen on developing your skills, then the acting unluclass by Manoj Bajpayee is just for you!
In these online acting classes, you will get to learn the basics of acting, the hurdles actors face, and so on. It is a step-by-step guide on how you must embark on this journey. So if you are serious about acting, this can be your first step towards it!

Subscribe to Manoj Bajpayee's Unluclass now!
Happy Learning!