Cryptocurrencies that originated in 2009 have gained immense popularity today. Investors, especially young ones look at cryptocurrency as a good investment avenue. As of now, more than 4000 cryptocurrencies are floating in the market, but not all of them are the same. In fact, most people have not even heard about a majority of them.
This excessive supply of cryptocurrencies tends to confuse people because a beginner with no knowledge might not be able to identify the right cryptocurrency for them. Even if you are not looking at it as an investment, the knowledge of cryptocurrencies can prove to be helpful.
In this post, we will take a look at different types of cryptocurrencies. As it is simply not possible to list down more than 4000 cryptocurrencies, we are going to talk about the ones that we think are worthy enough to stay in the long run.
1. Bitcoin
The first cryptocurrency that ever came into existence was Bitcoin in 2009. Bitcoin's founder is an unknown person who goes by the pseudonym Satoshi Nakamoto.
It is said that Bitcoin has a limited supply of 21 million coins out of which 18.5 million have already been mined in the past ten years. Once the 21 million coins are exhausted, the supply of Bitcoin will come to an end. No new coins would be mined.
Bitcoin has gained immense popularity among crypto investors. In fact, a few countries have started considering it as a mode of payment for various types of transactions.
In 2009, the value of 1 Bitcoin was only $0. It started trading at around $0.0008 to $0.08 per coin in July 2010. However, this year the price crossed $64,000. Due to this price rise, the market cap of Bitcoin touched a whopping $1100 Billion.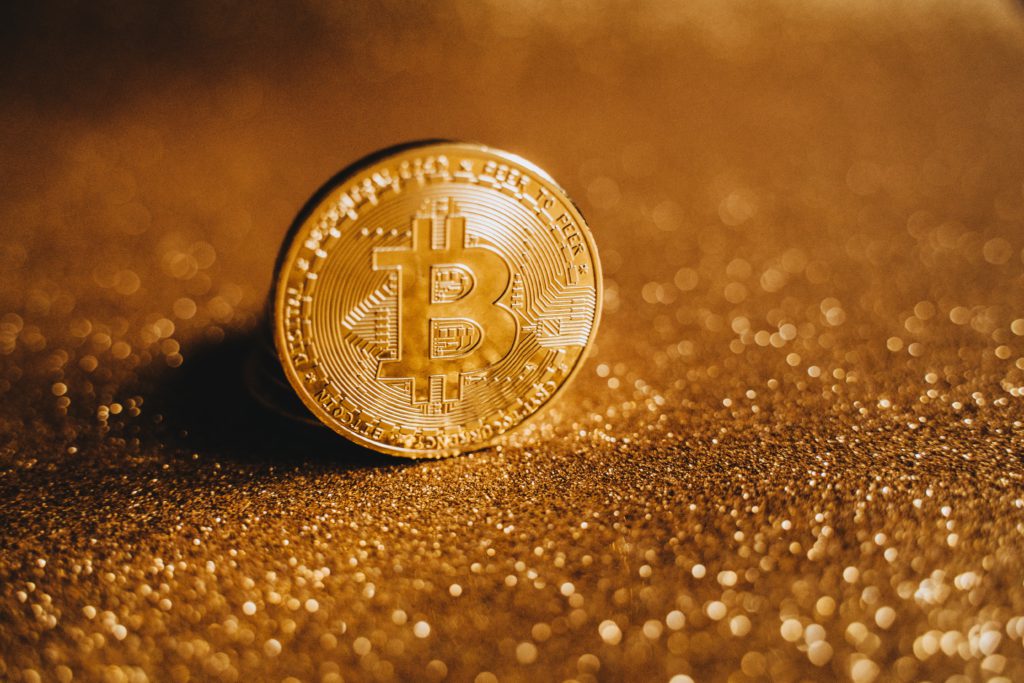 2. Bitcoin Cash Cryptocurrencies
When we talk about Bitcoin, we must also mention Bitcoin Cash, which was introduced in 2017. Bitcoin Cash is another very popular type of crypto on the market today. The primary difference between Bitcoin and Bitcoin Cash is that the original Bitcoin had a block size of just 1MB. Bitcoin Cash blocks can go up to 32MB, which means faster processing speeds for users.
Bitcoin's long transaction processing times have been within the Bitcoin developing and mining circles. Bitcoin Cash was started by these very Bitcoin miners and developers who were concerned about the future of Bitcoin as a cryptocurrency.
Bitcoin Cash Transactions:
This particular type of Cryptocurrency is able to process transactions faster than the Bitcoin network, but the transaction processing fees are also lower. Furthermore, the Bitcoin cash network can process many more transactions per second than the original Bitcoin network.
However, this does not mean that there are no drawbacks. One of the most significant issues with Bitcoin Cash is that the larger block size leaves security compromised compared to the Bitcoin network. Also, Bitcoin is much more popular, and it also has the biggest cryptocurrency market cap, so users of Bitcoin Cash may find lower liquidity and usability.
3. Ethereum
Ethereum has gained a huge market for itself in a very short period. Launched in 2015, by Vitalik buterin, ethereum is now a tough competition to Bitcoin.
Ethereum runs on the same blockchain technology like Bitcoin but it is not just another cryptocurrency. It also acts as a 'smart platform'. Therefore its blockchain is not limited to Ethereum transactions.
The Ethereum blockchain is capable and quite fast. In fact, it is fast enough to run programming codes of other decentralised applications. As a result, developers can use it for various other purposes.
After Bitcoin, Ethereum is the second most popular and widely traded cryptocurrency in the world. The price of Ethereum in 2021 is less than 10% of Bitcoin, but it has a cryptocurrency market cap of more than $450 billion.
4. Litecoin
Litecoin got launched in 2011 as an alternative to Bitcoin. Charlie Lee is the founder of Litecoin. Just like Bitcoin, Litecoin works on the same technology.
It is decentralised too. Thus, no central authority can establish control over Litecoin. These key points make Litecoin like Bitcoin. Though, there are a few differences.
As mentioned, Bitcoin has a supply of 21 million coins. But the supply of Litecoin is 4 times that of bitcoin i.e. about 84 million coins. Due to this excessive supply, Litecoin could not enjoy the popularity of Bitcoin did.
It also uses a different algorithm than Bitcoin does. Litecoin runs on "scyrpt" while Bitcoin runs on "SHA-256".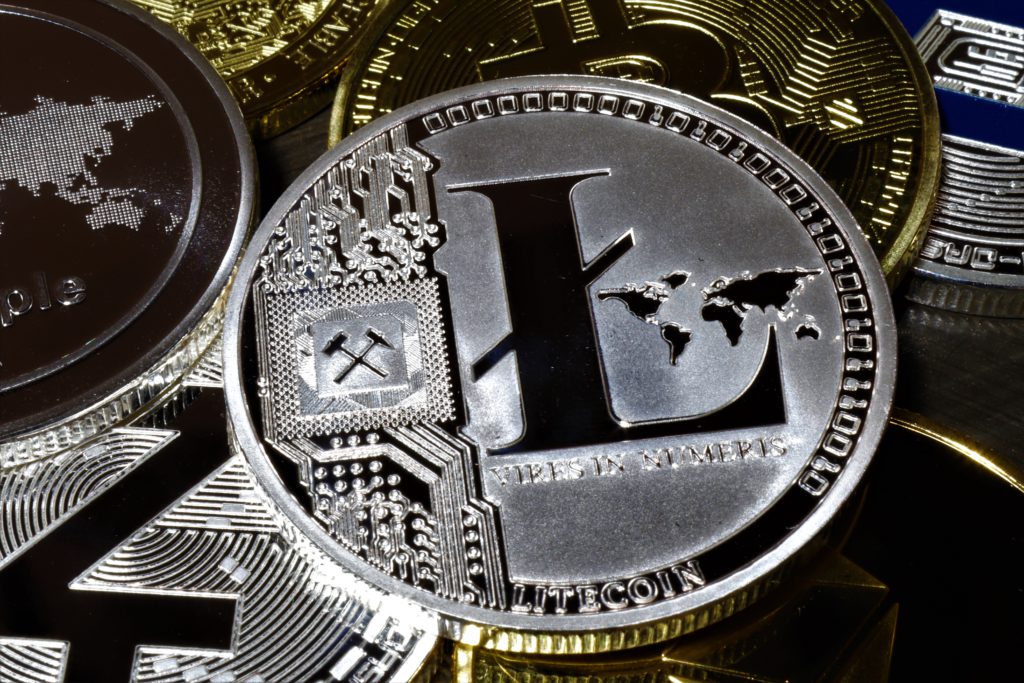 5. Dogecoin (One of the fastest growing cryptocurrencies today)
This is one of the most unexpected, yet the most expected inclusion in this list. Dogecoin was launched in 2013 by Billy Markus and Jackson Palmer.
The founders mentioned that they started the coin as a joke to mock the speculation in the crypto market. Dogecoin, launched in 2015 by Billy Markus and Jackson Palmer, is commonly known as meme coin. The reason for this unique title is the resemblance its logo has with Shiba Inu dog.
What started as a joke 8 years ago has now become a cryptocurrency with a market capitalization of more than $90 billion.
Dogecoin received a polarised review unlike other cryptocurrencies that the crypto investors appreciated, Some investors believe that Dogecoin can grow big as time passes but others recommend avoiding investing in Dogecoin.
6. Ripple
Ripple is the company behind one type of crypto commonly known as XRP. Most market investors claim that Ripple is not the average cryptocurrency and is entirely different from other cryptocurrencies. Unlike Litecoin or Bitcoin, Ripple focuses on streamlining cross-border and international payments.
Ripple: The cryptocurrencies technology
Ripple is actually a technology that functions as the cryptocurrency XRP. It is a digital payment network where you can carry out your financial transactions. Chris Larsen and Jed McCaleb co-founded it in 2012, and Ripple functions through the US-based company, Ripple Labs Inc.
The Ripple network exists as three separate things:
The Ripple Network or RippleNet, which is a digital payment network for all types of financial transactions.
XRP, which is the type of crypto that works on the Ripple Network.
Ripple Labs, which is the company that develops the XRP, Ripple Network, and other blockchain payment systems.
Ripple is not based on blockchain technology, and it is designed to be more appealing to larger companies instead of individual investors. There are different types of cryptocurrency, and Ripple is more focused on moving larger amounts of money around the world.
However, instead of its type of crypto known as XRP, Ripple is more famous for its digital payment protocol. This is because Ripple's system lets you transfer money in any form, whether in Bitcoin or other cryptocurrencies or Dollars. The network claims that it can easily handle up to 1500 transactions per second (tps). If you compare this with Bitcoin, it is really high as Bitcoin can handle only around 3 to 6 tps while Ethereum can handle up to 15 tps.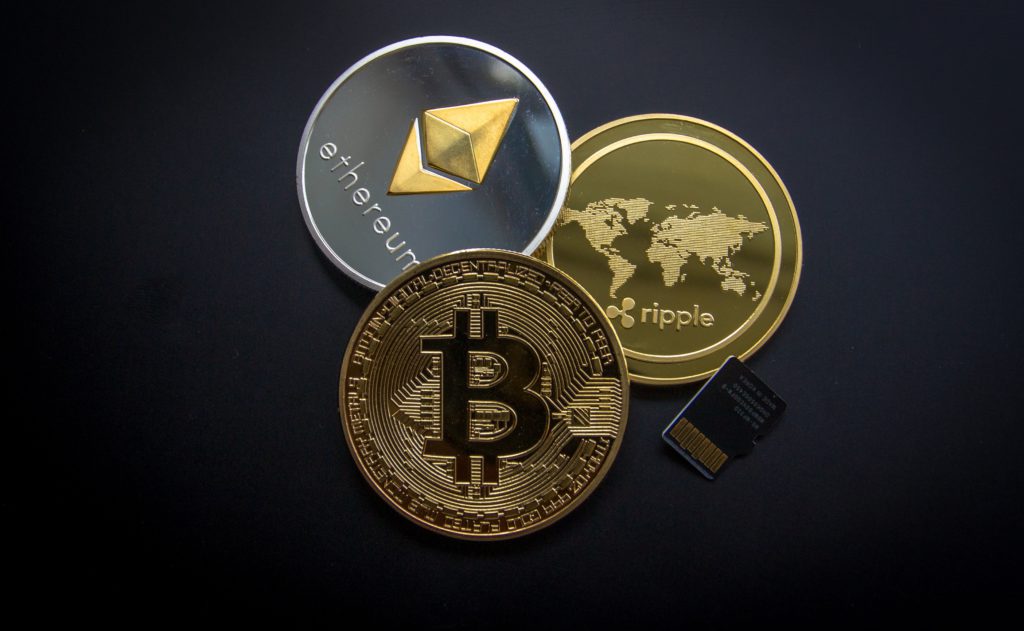 7. Stellar
Stellar is a open-source network developed by the Stellar Development Foundation. Ripple co-founder Jeb McCaleb also designed Stellar in 2014. The company's currency, known as the Lumen, currently trades under the symbol XLM on many global cryptocurrency exchanges.
The Stellar network is based on blockchain technology on a distributed ledger network that connects banks and payment systems. It allows people to easily transfer assets of value, including cryptocurrency payments.
Stellar: One of the best emerging cryptocurrencies:
In the last five years, Stellar has emerged as one of the best performing altcoins, and it has a cryptocurrency market cap of over $1 billion. There are estimated to be around 22.5 billion coins of Stellar's cryptocurrency, with a maximum supply of 50 billion coins.
Even though the Stellar Foundation initially had over 100 billion Lumens in circulation, they burned almost half of the outstanding coins in November 2019. This move led to a short-term increase in the price of the XLM, though this trend quickly vanished. Coin burns, though, are a controversial topic as they imply a type of manipulation that a decentralized system should ideally protect against.
In May 2020, the value of Stellar's lumen further dropped by over two-thirds of its value. However, in 2021, it still remains one of the better performing altcoins, and it occupies the 11th spot on the cryptocurrency market cap.


Unluclass Suggestion: Read more on "Why to Invest in 2021"
What makes Stellar unique:
The primary goal of developing Stellar was to assist developing countries in the area of remittances that may not have access to developed banks and investment opportunities. The Stellar network does not charge its users or institutions and instead takes care of the operating costs by accepting tax-deductible donations.
With so many different types of cryptocurrencies, Stellar has made a name for itself in cryptocurrency markets owing to its distributed exchange model. This setup lets users send and receive payments in certain currencies, even if they hold credits in another currency or country.
The Stellar network automatically carries out the forex conversion, and the receiver can withdraw the equivalent currency amount through another partner bank at their end.
8. NEO
Initially launched as Antshares, NEO was founded in 2014 by Erik Zahn and Da Hongfei. Developed by China, NEO is looking to make a name for itself in the global cryptocurrency markets very aggressively. The company's type of crypto was rebranded as NEO in June 2017, and since then, it has been garnering a lot of popularity amongst the different types of cryptocurrencies.
NEO is a blockchain-based platform that has its own cryptocurrency. NEO facilitates the development of smart contracts and digital assets. This type of crypto is very similar to the Ethereum blockchain network based in the US.
The primary purpose of the NEO network is to automate the management of digital assets with the use of smart contracts. The company plans to eventually build a distributed network-based smart economy system that can work anywhere in the world.
NEO's Blockchain technology:
With the use of NEO's blockchain technology, digitisation of any asset is possible. NEO's technology is open and decentralised, traceable, and transparent. The network is also free of intermediaries, and hence there are no added costs.
You can easily record, sell, buy, exchange, or circulate a variety of assets on NEO. This platform also lets you link physical assets with a similar and unique digital format on its network. NEO also supports the protection of these assets as any asset registered with NEO will get its own digital identity.
As there are so many types of cryptocurrencies, NEO supports two crypto coins, known as GAS and NEO. The platform promotes programming in many languages, thus allowing a vast community of developers to contribute to the NEO platform easily.
According to the lead developer of NEO, this platform has three main advantages that give it an edge in capturing cryptocurrency market cap:
Better architecture
Developer-friendly smart contracts
Conversion of physical assets into digital identity and digital assets to allow easier integration in the real world.
9. Cardano
Cardano is commonly known as ADA in cryptocurrency markets, and it is used to send and receive digital funds. This network claims to be a more sustainable and balanced ecosystem for cryptocurrency markets.
According to the developers, Cardano is also the only virtual coin that combines a scientific philosophy and a research-driven approach. One of the co-founders of the cryptocurrency Ethereum, Charles Hoskinson, was behind the creation of Cardano.
One of the benefits of using this type of crypto is that it is peer-reviewed, and a team of several programmers and scientists undertake a thorough reviewing process. Cardano is also a decentralized network, and it is fast becoming popular as an alternative to traditional forms of banking and investment.
With so many different types of cryptocurrency you hear about, what makes Cardano unique is its two-layered architecture The first layer is known as the Cardano Settlement Layer, and it is used for carrying out day-to-day transactions. The second layer is known as the Control Layer or Hydra. This layer is used for the management of smart contracts.
As mentioned above, Cardano's cryptocurrency token is known as ADA. As of today, ADA takes the fifth spot in terms of cryptocurrency market cap. It has a restricted supply of 45 billion coins.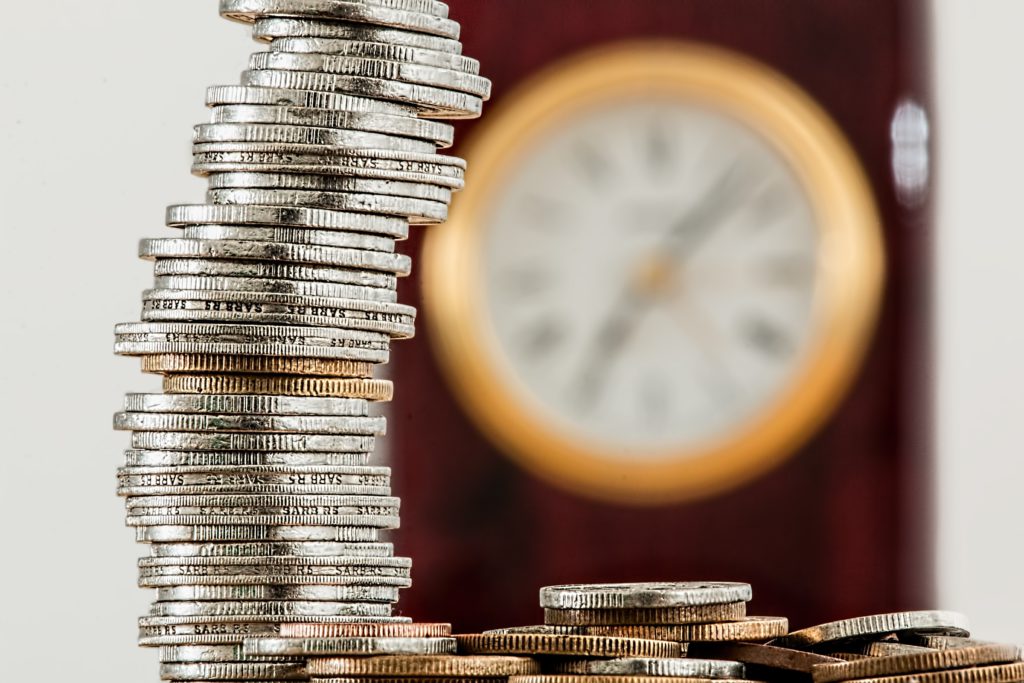 10. IOTA
Another slightly less cryptocurrency is IOTA, which stands for Internet of Things Applications. Launched in 2016, IOTA is not similar to other blockchain technologies as it does not function with a block and chain. IOTA operates with smart devices over the Internet of Things (IoT).
Some investors consider this to be a more accessible system as you only need to verify two previous transactions on the IOTA ledger to use it. The creators of IOTA call this process The Tangle.
This means that smart devices can easily purchase more bandwidth, electricity, storage, or data as and when they need these resources, and they can sell the resources when they no longer need them.
The IOTA network has been developed with a focus on making it easier for IoT devices to share and communicate data with one another. As compared to Bitcoin, IOTA does boast of a superior distributed ledger.
As compared to the other types of cryptocurrencies, IOTA has not been in the cryptocurrency markets for that long. Still, it has been experiencing some pretty big price leaps, making it attractive for investors.
Learn Cryptocurrencies online:
With so many different types of cryptocurrencies, it becomes confusing to understand what is what and what to invest in. If you are someone with a keen interest in cryptocurrencies in India, we have something to offer – an upcoming online cryptocurrency course that will teach you about Bitcoin and other cryptocurrencies.
The course will cover many topics including cryptocurrencies portfolio management, types of cryptocurrencies, the best cryptocurrency apps in India, etc. It is a great opportunity for those who want to know learn about cryptocurrencies. Stay tuned!