If you are here, you must be working hard for your first feature film or be eager to start directing a film. It is always electrifying when we do something new and exciting. You must have thought already about what or how your film is going to look like. You might have played it hundred times in your head. Also, the applause you will receive from the audience when they have seen your film.
You must have a lot going on in your mind, and it has already given you an adrenaline rush. At the same time, you might be a little nervous as you have never made a feature film before. A lot of questions must be whirling in your head. What if the film does not turn out as you imagined? And what if you fail to communicate what you think? What if you could not find the right people? And many more. 
No doubt, it is not a piece of cake to direct a feature film. You are just starting, and there is a lot you need to know and understand before you start directing your first feature film.
The following 12 tips will help you throughout directing your film. Let us get started.
#1. Know your film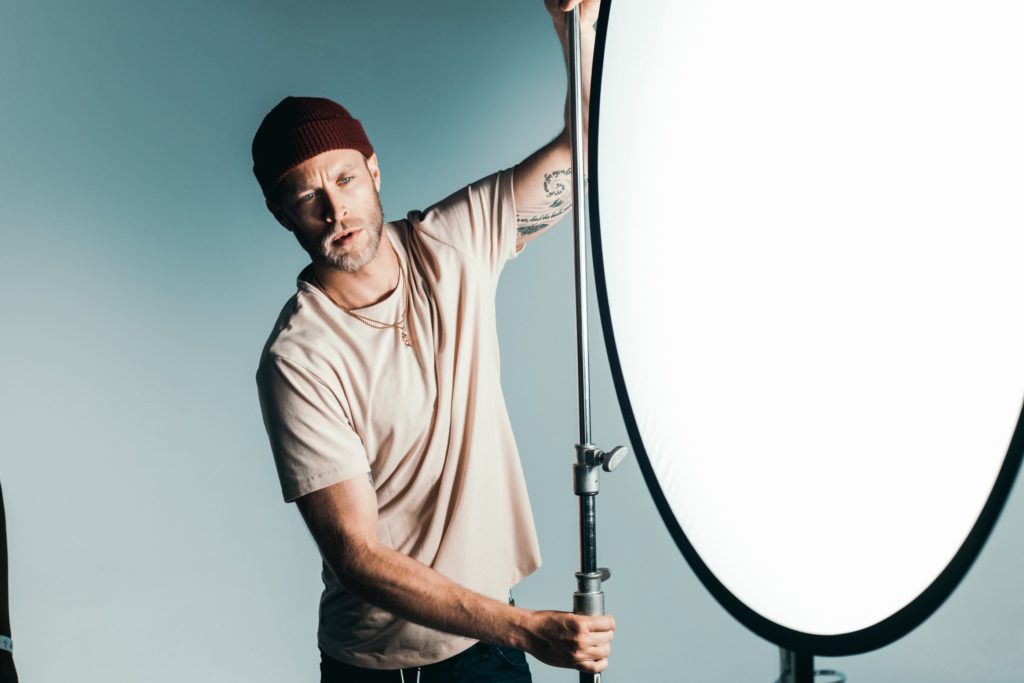 It might seem obvious that you must be knowing what your film is going to be about. But having read the script is not actually knowing the movie. You have to feel and visualise the idea and the emotion of the film. Know what you want to convey to your audience through your film. Keep that in mind before you start directing your film.
What you have in mind will ultimately define the tone of your feature film. When you know each and every bit of the film, you will be able to make quick decisions. You will instantly know which location to choose, what color the walls should be of, what clothes will be required etc. 


#2. Storyboard your entire feature film
Every director wants that their movie comes out the way they visualised. So, it becomes very important to make each and every crew member understand how you wish to create a particular scene of the movie.
So, storyboard each and every shot in detail. It will help the cast and the crew member to get in sync with how a particular scene is to be shot.
Do not let yourself down at all, even if you are not a great illustrator. You can keep the illustrations minimal as long as you are able to make them understand. It will help everyone to quickly visualize the final result you are expecting, so they can work accordingly, and there is not much confusion.
#3. Plan one step ahead
Suppose you are shooting, and it is rainy season. You will take care of the power backup, right? Be it business or anything, it is always necessary to have foresight.
For instance, there is a scene you need to shoot at dawn, and when you reach the set and you realise that you have only a few minutes to shoot the scene, and a day is wasted. So, plan in advance what needs to be done.
You must analyze and prepare yourself for anything which might go wrong. It does not matter how much you plan for the future; there will still be obstacles and hurdles. Planning ahead will reduce them to a great extent. Be prepared with the alternatives always.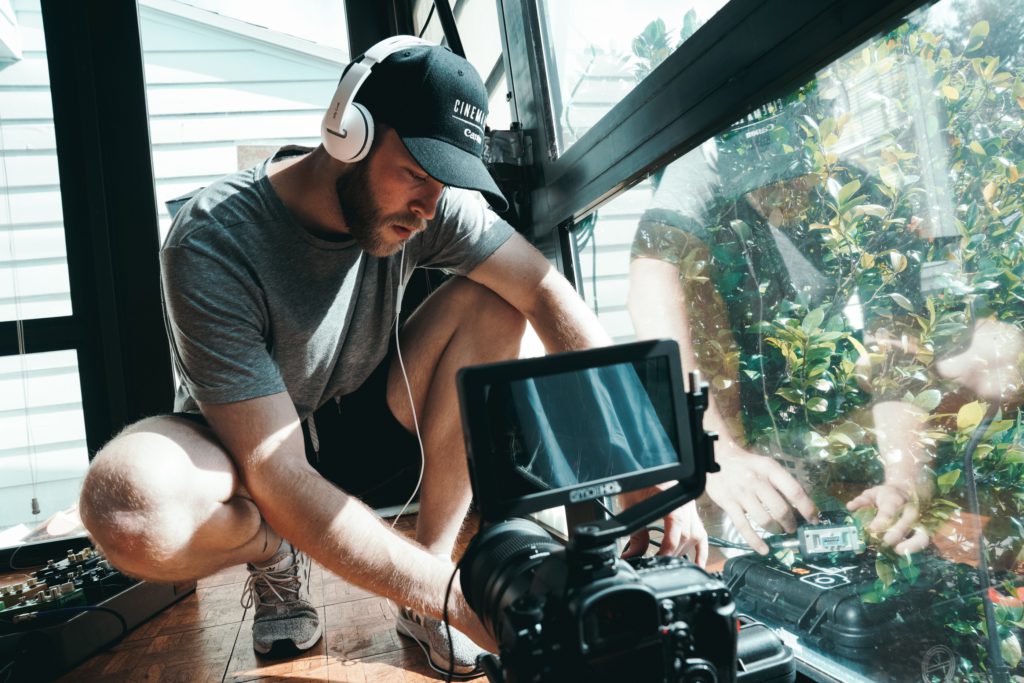 #4. Find your crew.
You cannot do it alone, right? Also, you cannot do it with people you cannot count on. A great film requires a pool of talented people who are committed to it. The fact is that making a film is a huge endeavour. It requires around-the-clock cohesiveness from the team.
Finding the right fit is essential to make your film successful. Find committed, devoted, enthusiastic, creative people for your film. search for people who you can trust and who believe in your vision. Only the right tribe can bring your vision to life. 

Unluclass suggestion: Read more on How to keep your crew motivated as a Film Director.
#5. Try to find collaborators
Since you are at the starting stage of your career, you will have to struggle with a lot of things such as budget, equipment, cast, etc. Collaborators can be of great help when it comes to pooling resources. They can make a lot of things easier for you when you are struggling with limited resources. Also, they will help you bring out your best by challenging your ideas and pushing you creatively.
#6. Make a creative lookbook
When you are just getting started, it will not come easy. You have to invest a lot of energy in explaining and convincing people to work with you. You will have to give them an idea about what you are going to make. A lookbook will do the thing for you. It will give you an opportunity to show people and make them understand what you want to make. It will help you pool resources and investors when you have ready to show Lookbook. 
#7. Communicate
As a director, it is your task to establish great communication with your crew members. A lack of proper communication might increase your burden and can lead to chaotic situations. Make sure that you communicate well with each department.
It is difficult to make everyone work according to your direction as you are new and making your first feature film. So, have good communication with your crew members. Sound communication will encourage them to work harder and collectively towards a single goal.
#8. Strive for the best and do not compromise
There will be times when the scene will not turn out the way you wanted. Sometimes you would just wish that some little things could have been done better. Do not hesitate to tell it. And do not compromise and let it go just because you think you might overwork them. Do not settle until you get the best shot. Believe that you have the best people and inspire them to give their best.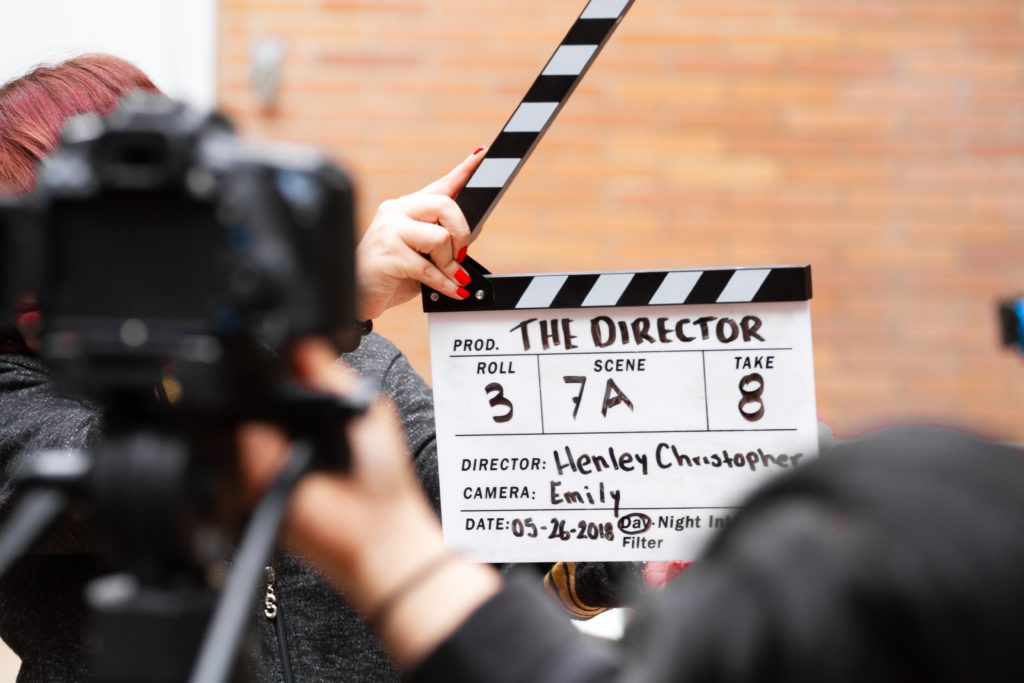 #9. Be open to ideas and suggestions but stick to your inspiration.
No doubt you are the director of your feature film, and you would want to have everything your way as you desire. But do not forget that the people around you are also very creative and can provide you with some new insights and creative ideas. Do not be ignorant of those. You might find something really interesting and might learn something new from them. But at the same time, it is very important that you stick to your inspiration and don't let others' opinions distract you from it.
#10. Understand everyone's job.
While you are directing the film, your job should not only be to direct the film. Since you are at your initial level, try to learn every job from scheduling to budgeting, grip, and lighting, how to transcode and edit. It will help you a lot to make creative decisions when you face resource constraints. Directing a movie should be the main task but having knowledge of every job will provide you with an edge.
#11. Rehearsal makes it all easy.
Rehearsals are very important. When you have communicated well with the actor and rehearsals are done, your day goes much smoother than you can think. You will not face a situation where the actor does not know what you expect from their performance.
Now it can be in many forms. You can just have a detailed conversation with the actors about the character; it can be a session of individual scene study or table reads.
Just make sure that you and the actor are on the same page. They should be able to convey what you want them to. The shoot will be a piece of cake if rehearsals are done properly. On the shoot day, there will not be any arguments about the lines or the character if everything is set already.
#12. Study and learn from the best in the industry.
Those who have already established themselves in the industry are a great source of inspiration if you are just starting your journey. Study and observe their work and derive inspiration from them. The more you do, the more you will learn.
You can read their articles, books, or their interviews. When you listen to them, you will get to learn from their experiences. They will also talk about some of the mistakes they have committed while starting their career, which can prove to be an outstanding source of learning for you. They can actually give you the roadmap. Learn from their mistakes and try avoiding them. Follow their advice and tips.
Directing a movie is a huge task. There could be nothing better than learning it from a teacher. A teacher can help you start off on the right footing. They can guide you, point out your mistakes and make you learn the best way. Your passion, if combined with the right guidance, can give you exponential results.
Learn direction online with Shashank Khaitan
Shashank Khaitan, who has directed films like Humpty Sharma Ki Dulhania, Badrinath Ki Dulhania and Dhadak and has been nominated for the Filmfare Award for Best Director, is here to teach you direction.
If you aspire to become a director, we are providing you with an exclusive online direction course mentored by Shashank Khaitan. Do not fret if you do not have any prior experience in film direction. We got you covered. You will be taught the basics of movie direction too. Sign up for Shashank Khaitan's unluclass now!