Writing a children's book is the same as writing any other book. You are bound to encounter challenges, difficulties, and hardships. This however should not stop you from writing a children's book. Although writing and publishing a children's book is quite a task, once you get a hold of it, you will be good to go.
Do you want to write a children's book? You have made a wonderful decision as children are fond of reading. In fact, reading is what plays a major role in shaping their childhood.
Now that you have decided to write a children's book, you may be wondering "What now?" or "Where do I start?" Well, we have answers to both of your questions. This article contains all the necessary information that you need to know to write your own children's book. But first, let's see what exactly is a children's book.
What is a Children's Book?
A children's book is a book that contains material and content created for children and young adults to impart information in an entertaining and accessible way. It covers all non-fiction, literary, and artistic genres and physical formats.
Even though the books are specially written for children, adults often like reading stories intended for children.
Apart from being entertaining and imparting knowledge, children's books also teach important and valuable life lessons and help kids become a better version of themselves.
What are the different types of Children's Books?
Children's books are commonly organized by the age group of the intended audience.
Picture Books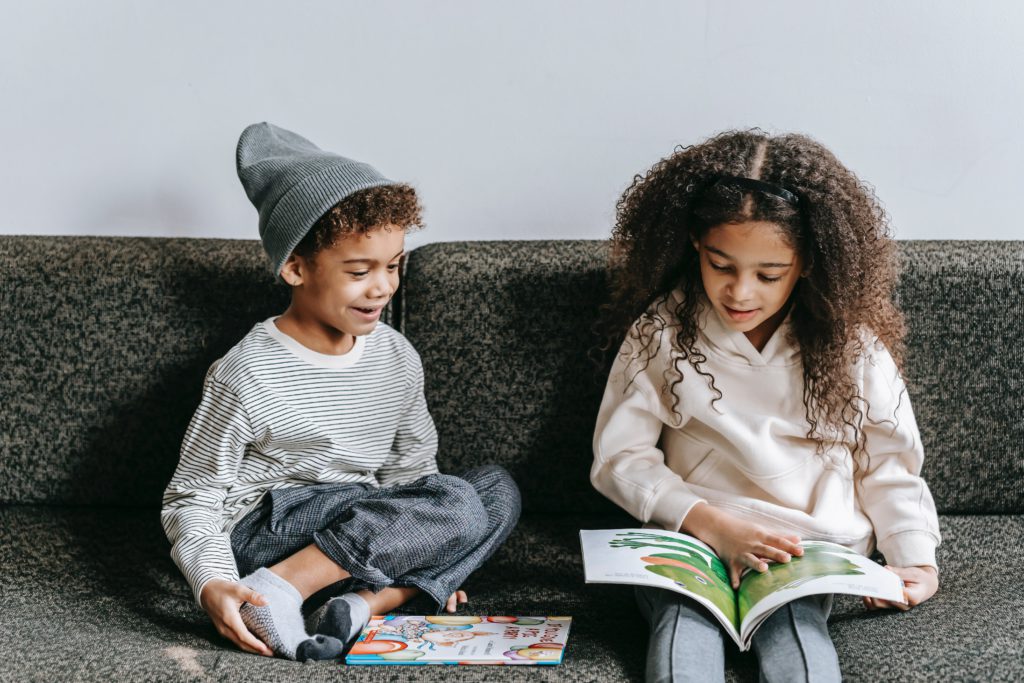 In picture books, there are illustrations on almost every page. While the majority of the picture books are written for younger kids, several great picture books have been produced for primary and secondary readers. The target audience of picture books ranges from children who are a few months old and goes up to children who are four to five years old.
A picture book grows in word count as the age of the target reader increases. Baby books are usually 300 words or even less. However, children studying in pre-schools can read more than 1000 words.
Some famous picture books are:
The Very Hungry Caterpillar by Eric Carle
Clifford the Big Red Dog by Norman Bridwell
Don't Let the Pigeon Drive the Bus by Mo Willems
Pete the Cat: I Love My White Shoes by Eric Litwin
No, David! by David Shannon
Early reader books
These books are for young kids between the age group of 5 to 7. These early readers are in the primary stage of elementary school, that is kindergarten, first grade, and second grade. These grades focus primarily on the training of independent reading, which is why these books are curated in such a way that children can read them without any assistance from adults.
In books for early readers, the word count typically ranges from 1000 to about 5000 words.
Some books for early readers are:
Fancy Nancy: Too Many Tutus by Jane O'Connor
Danny and the Dinosaur by Syd Hoff
Zack's Alligator by Shirley Mozelle
Lulu Goes To Witch School by Jane O'Connor
The Cookie Fiasco by Dan Santat
Chapter books
Chapter books are also known as young readers' books. As the name implies, chapter books are divided into different chapters. These books are for children between the ages of 6 to 9 years. Chapter books are usually bound at 10,000 words.
These books are known to introduce vocabulary terms that are gradually challenging for young readers.
Some Chapter books are:
Nate the Great series by Marjorie Weinman Sharmat
Mercy Watson Series by Kate DiCamillo
The Princess in Black series by Shannon Hale and Dean Hale
Candlewick Sparks series by various authors
Cam Jansen series by David A. Adler
Middle-grade books
These books are designed for kids in elementary school and middle school. The children who read these books typically range from 9 to 12 years old. As these books are for middle schoolers, they tend to contain more complex language and fewer illustrations. The word count for these books is usually around 60,000 words.
Children at this age can comprehend and appreciate humour, mystery, and even some little thrills.
Some Middle-grade books are:
The Lion, The Witch and The Wardrobe by C.S Lewis
A Wrinkle in Time by Madeleine L'Engle
Anne of Green Gables by L.M Montgomery
Wonder by R.J Palacio
The School For Good And Evil series by Soman Chainani
Young adult novels
Young adult novels are aimed towards older adolescents and adults. These books tend to include teenage protagonists along with a lot of adult characters. Genres include fantasy and science fiction among many others. Young adults novels include a word count of about 100,000 words which can be pushed even further.
Some young adult novels are:
Harry Potter series by J.K Rowling
The Hunger Games series by Suzanne Collins
To Kill a Mockingbird by Harper Lee
The Fault in Our Stars by John Green
Paper Towns by John Green

How to write a children's book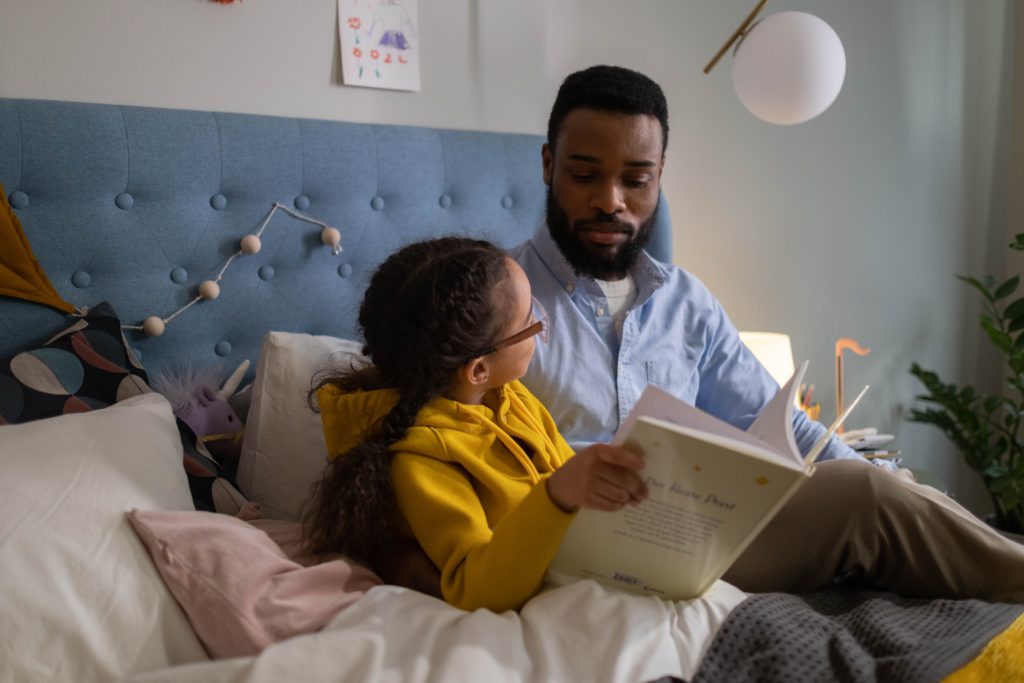 Now that you have an idea about what is a children's book and what are its various
types, let us move on and see how to write one.
This post contains seven steps required for you to write your very own children's book.
#1. Research and understand the children's book marke
Children's books are as complex as the children themselves. Therefore, to write a book for them, you will need to know exactly what type of children you want to write for. So, the first and foremost step is to determine the book market.
As we have discussed the different types of children's books, you can observe that books designed for younger children are significantly shorter. You need not use rhyme or know an illustrator in order to write picture books. Writing a picture book may seem like an easy task, after all, you need pictures and a few texts, right? Wrong. This is a common misconception about picture books. Writing a picture book may be most difficult to perfect and it is also one of the most competitive.
The reading ages begin to vary between the age group of 7 to 11 years. It is completely normal for an 8-year-old to read a book meant for an 11-year-old. Therefore, thinking about the reading age other than the actual age becomes crucial. Early readers books are for kids who are just beginning to learn to read and lower-middle grade books are often lighter and funnier.
Middle-grade books are currently thriving and are also frequently read by adults just for entertainment purposes. These books can be a little darker and push the word count a little more further. You can take some risks, provided that the characters are central to the book.
Then there is fiction for young adults. This can be subdivided into two types: Teen and young adults, and crossover. Teen fiction tends to concentrate on issues affecting young people of ages 13 and above. These books are lighter, funnier. Young adults or fictional crossover can be anything in which characters are under 18 years of age. It may be a school romance, dark, or even scary tale.
Make sure you know the market from scratch before writing a book and regardless of the age you choose to write for.
#2. Understand what makes a children's book good and worth reading
So what is it that makes a children's book great? What is the difference between a mediocre children's book and a fantastic one? Children's Books are special and unique and the lessons and information they impart are also very important. These books must be developed in a way that makes it easier to retain the interest of the children.
Here are some essential criteria for a good children's book:
● Strong characters that provoke strong emotions: Good children's books provide a sense of happiness and pleasure. Books have the ability to make us laugh or weep simply by providing readers with a character they care about. Take Winnie the Pooh or Snow White for instance.
● A story that teaches an important lesson: Remember in school we were asked to read stories and talk about the moral that the story had? Well, if a storybook does not teach, it is not worth reading.
A good book has a good lesson that children can learn from and apply to their lives. A good children's book teaches simple concepts about numbers, letters, or colors. Other than that, it can also provide information about other things such as love, good manners, and meaningful values. For instance, Cinderella by Charles Perrault teaches kindness and forgiveness.
● Great illustrations, vocabulary, and concepts: A good children's book is one that can tell a story other than just using words with illustrations and artwork. The vocabulary should be put together carefully and should help children expand their word choices.
● Relatable to the children: A good children's book should be relatable. Think about this: Would children enjoy reading a book about lawyers? No, right? Children want to read interesting stories to which they can relate to. For instance, stories about stuffed animals, or princesses. If you write a book about outer space without any characters they relate to, they might not read it.
● Should entertain adults at the same time: If you want your book to be a hit, you must write it in a way that even the adults like reading it. Most of the parents read bedtime stories to their children. If your book is dull and does not please the adults, they may not read it to their children. Therefore, your writing should give a sense of joy to both children as well as adults.
#3. Come up with a great idea
Writing a children's book is in many ways no different than writing a normal book, both have a lot in common. Out of which, coming up with a great idea happens to be one. While writing, you will be writing to impress both children as well as the parents. However, children are the ones who are going to give your book a green signal. If they find your book interesting enough, you will be successful in your mission of writing a great children's book.
Ideas for children's stories can be silly, profound, inspirational, funny, clever, serious, and even strange. You can laugh, scream, squeal, giggle, and screak. If you can induce so many emotions in your stories, you must have an exceptional idea ready with you.
How to come up with a great idea?
Ideas for a good children's book come from a lot of different places. As you're writing for kids, make sure to be around them and eavesdrop to figure out what is it that they like.
Talk to parents to find out what fascinates their kids. Talk about their likes, dislikes, hobbies, and fears.
Find inspiration by reading a lot of different children's books, articles, and watch a lot of children's movies. Find a common pattern and give yourself time to crack it.
You want your book to be relatable so make sure to write it in a way that children are able to relate to it. It is a plus point if you can balance reality and fantasy at the same time.
Great ideas come to those who are great at observing. Be a spectator, and you will discover ideas wherever you go!
#4. Have a unique voice
Having a unique voice is essential while writing a children's book. Remember that there are hundreds and thousands of books that have already been written for children. So what is it that is going to make your book special? Well, a unique and distinctive voice!
Do you know what is the greatest thing? It is the fact that your voice is going to be just yours. Worry not if you are not able to find your voice instantly. It takes time and effort. So, work hard and you will be able to find your voice in no time.
Apart from finding your voice, there are other factors you must keep in mind to make your book a big hit:
● Vocabulary
While it is imperative for a writer to have a vast vocabulary, using complex words in a children's book isn't the best idea and is highly not recommended. These are kids who will have trouble understanding complex words and if you use a vocabulary that is hard to understand, children will run away from your book. You would not want that. Would you?
● Rhyme
It is true that children are fascinated by rhymes. This however does not mean that you will force a rhyme where it is not even needed. A lot of writers make this common mistake without realising that children and parents spot a forced rhyme the moment they read it. Rhymes are beautiful, you do not want to ruin the emphasis by forcing it when there simply isn't a need to rhyme.
● Repetition
Repetitions are a must while writing a children's book as children are able to follow them easily and are likely to remember them. Take the book Brown bear, brown bear by Eric Carle for instance. Here, the repetitive nature of the book encourages language development for little readers by reducing their cognitive load. These books allow increased participation, turn-taking and decrease frustration among young minds.
#5. Create memorable characters
Developing characters may either be the most exciting or the most tiresome element. Some characters may seem like a dream, you can hear them chat when you shut your eyes, they are so realistic that you can confuse them with real living beings. Such characters are going to help you produce a great storybook.
Think of the most iconic characters of all times: Willy Wonka, Peter Pan, Pinocchio, Harry Potter, and the list goes on. What is common among these characters? Children love them wholeheartedly. These characters have been successful in grabbing kids' attention and made children feel like they are on some adventure.

Unluclass suggestion: Learn more about creative writing here!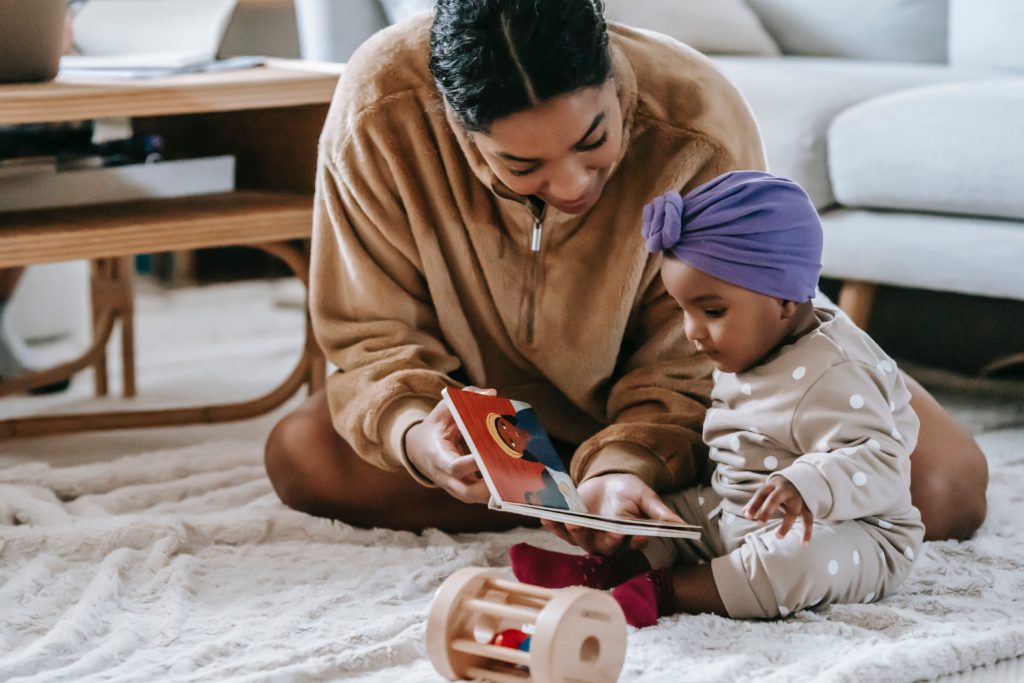 How to create a great character?
Your character needs to be strong and memorable and children should love it. Let us see how you can create a distinctive character. Look at these components:
● Your character should feel real
Real characters are easier to understand and are thus more engaging and delightful to read. They are uniform and that is what makes them important. They work together in sync with their actions, thoughts, and dialogues to make them convincing in real life.
● Your character should stand out from the rest
Are you ever going to forget Harry Potter? No, right? His character is probably going to stay with you for the rest of your life and therefore it makes him a well-written character. What distinguishes a terrific narrative is a character whose lasting impact on you is enduring.
● Your character should be memorable
Try to give your character a memorable object which can be connected solely with your character. That will provide the readers with an insight into the character and will make it iconic. These objects could be anything from toys to clothes. Take Cinderella's shoe, for instance.
#6. Edit your draft thoroughly after you are done writing
Editing is a must while writing a book. A children's book may not have a lot of words and therefore you must double-check each and every word that you write and make sure there are not any errors or mistakes.
Here are some ways you can use to edit your children's book:
● Self-editing
First things first, self-edit your book to make sure there are not any errors. Go through it twice, thrice, or as long as you are satisfied there are not any flaws or mistakes. It is recommended for writers to self-edit their book at least twice. The first time you self-edit, edit the big story elements such as structure and narrative arcs, and the second time you self-edit, focus on the details such as typos and punctuation.
● Seek the help of the beta readers
A beta reader could be a professional you hire or your family members, your friends, and anyone who offers to read your manuscript and give their feedback. They tell you what your work is lacking and what it needs. Also, they help you identify errors and tell you what your book requires from an audience's point of view. They are your trial audience. Letting beta readers edit your script is an effective way and you get honest feedback and creative criticism.
● Hire a professional editor
Depending on your subject, a professional book editor can assist you with editing your work. It is always recommended to hire a professional to edit your book as there are fewer chances of grammatical errors and spelling mistakes creeping up. Your book might require copy editing, developmental editing, and sometimes both. Therefore, it is much more convenient to hire a professional and work with them to produce quality content for your book.
#7. Find a children's book illustrator
This indeed is the most fun part while writing your children's book. Unlike any other book, children's books combine narratives and illustrations and have the ability to entice and inspire young minds. Neither the words nor the imagery should tell the narrative alone. Both of these should be inter-connected and work in sync with each other to tell the story more effectively. Therefore, hiring a skilled illustrator is important while writing a children's book.
How to find an illustrator?
There are a lot of websites and places to search for freelancers if you need to acquire your illustrator. You can:
To communicate with illustrators who are into freelancing, you can visit various websites.
Join a children's writing forum or group and inquire whether anyone knows an illustrator.
Search for publication advertisements such as freelance market news and periodicals for other authors.
Things to look for while hiring an illustrator:
Know the details of your book
You need to know the specifics of your book before hiring an illustrator as you need to tell them what you exactly need. For instance, you need to provide them with the following information:
● The size of your book. There are a lot of different sizes such as 8×10, 6×9, and so on. You need to know the specifics so you can tell your illustrator the exact measurements.
● How many illustrations do you need and on what pages? You need to help them with all the details. If you want an illustration on a specific page, you should know what page that is. And since your illustrator is going to charge you per illustration, you need to keep a count of the pages and the number of illustrations you are going to get.
● What type of format do you want to publish your book on? Whether it's a hardback, a paperback, or an ebook? You need to tell your illustrator so they can work on your book keeping that in mind.
● A specific deadline you want your book to be completed by. This will give your illustrator a set amount of time to work on your book and they will spend time on your book accordingly. You cannot just say one night before that you want your book finished in the next three days. No. These things need to be discussed beforehand to avoid any kind of unnecessary pressure.
● The most important, your budget. You need to tell the illustrator the maximum amount of money you are willing or able to spend on illustrations so he can quote you a price accordingly.
Know the style of illustrations you prefer
Do some research and find out different types of art styles and portfolios. Keep a list ready with the names of illustrators that seem like a good fit for your book. Have a clear vision board in your mind and do not hesitate to convey your vision to your illustrator.
What is the illustrator's offer?
Illustrations can be expensive and therefore you must choose someone who is not just talented but also gives you a great offer. Look out for someone who is going to benefit your book and help you stand out.
Learn writing online with Ruskin Bond
We believe you are now all set to start writing your own children's book. Are you looking for more ways to improve your writing skills?
Learn all about writing by one of the most popular children's writers – Ruskin Bond. With over 70 years of experience, he needs no introduction. In his unluclass, he has shared his experience, journey, and tips on how to become a better writer.

Subscribe to Ruskin Bond's unluclass now!