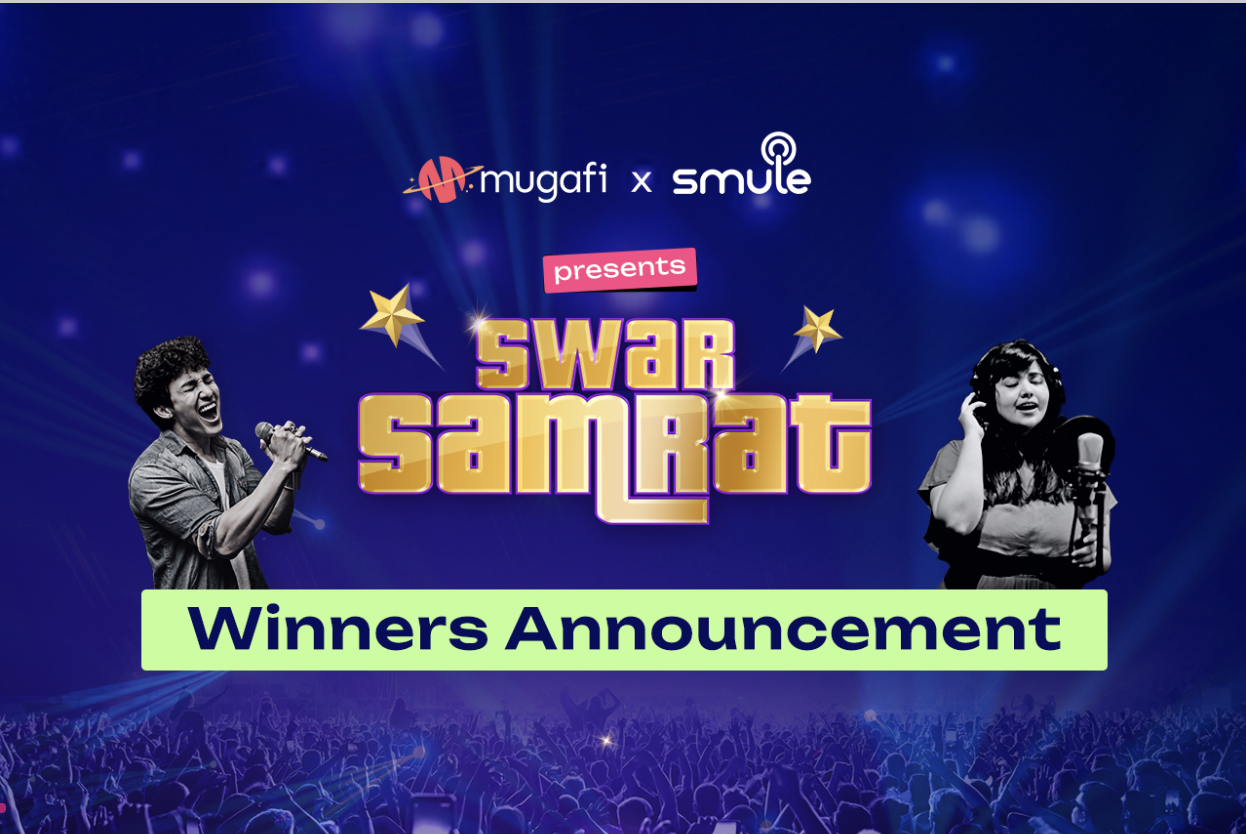 Congratulations to all the talented participants of the 'Swar Samrat' contest, organized by Mugafi in collaboration with Smule! We extend our heartfelt appreciation to all the participants who made the contest a grand success with over 10,000 incredible entries.
The winners will receive an email with a special coupon code that will provide them with 100% scholarship of the Singing Program and steps to avail it, so stay tuned!
Without further ado, we are thrilled to announce the top 50 winners (in no specific order) who have captivated us with their exceptional musical prowess and passion.
Winner's Smule Handles
__ANIRBAN_
rajeshsingh1154
_AbhishekMishra_
AshishKhajanchi
DebojyotiGhosh16
Pragati__
VijayalakshmiS13
HappyHertz
Baner5
DhanyaSantosh1
himtrivedi30
RituRRoy
pranaymishra1
Soul_In_Voice
aarthi_siddarth
AnjuuIyer
Sachin_H
Sam
____Archana_1
000_parul
smulean80747934
ShantanuChouha8
Muthu83_MicSet
_Sourabh_Jha
Shreenathmk
SaurabhNarsikar
Krishanu_De
Sameersawarkar1
Bgaksd
PrakrutiYadav
Sayani_Singha
Bhuwanesh_P
Chetannk
aditya1806
Rumkins
singwithkuMARS
LatikaMishraa
Gaurav_onsmule
_M_K_SAHAS_
adilfarooqi
SonaliSathyan
Sanky20
Mukesh_ch1
__S_H_A_K_T_I__
tanyasmyle1
Nishasavan
samueldeepak2206
RamdasVs
sumitp006
KunaalKaushik