The 17-year-old YouTube has now inarguably emerged as the world's largest video-sharing and social media platform. Today, it is the second most visited site after Google, which is also its parent. This translates into so much content available on it that you can't even fathom.
Content creators on YouTube are always in a cutthroat competition to come out on top. They have to outperform the most trending channels and popular video creators to stay in the game. When we talk about the Indian creators, there are already some established household names that people line up to watch. In such a competitive, lightening fast-growing platform, it is not for the faint of hearts to emerge victoriously.
Winning the audience's time and attention is crucial in such a market. With all the content creators integrating and applying top-notch technology in their videos, the modern consumer is hooked onto visually-appealing content. They will not settle for anything less, even if the content offered is of far greater value.
Think of the content you're offering as a gift and to make this more presentable, you must add a fine wrapping paper to it. Your video and sound quality, and editing play the part of that wrapping paper.
With this in mind, beginners are often wondering and enquiring about the kind of equipment that A-listers use. In this post, we will address this demand and break it down for our young starters on YouTube.
1.Camera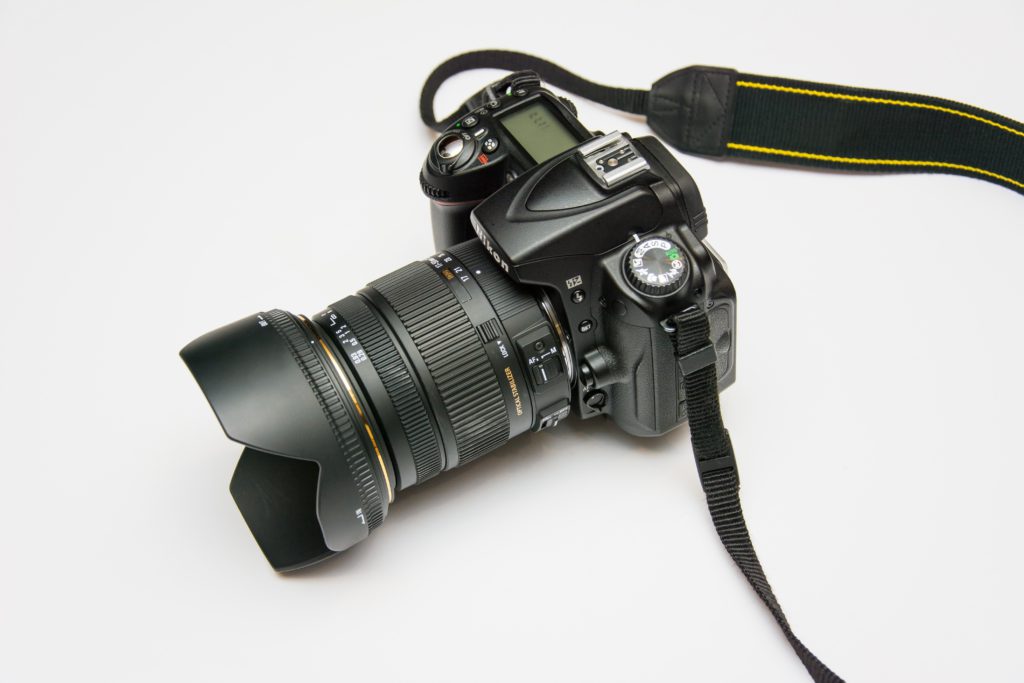 This is a no-brainer that the most crucial thing you must invest in is a brilliant quality camera. Let us debunk a myth right here. By a good-quality camera, we don't necessarily mean an expensive one. A good quality camera is anything that will help record your videos at at least 1080p.
A lot of YouTubers start small and then scale towering heights. So, even if you lack in the capital department, you need not back off in this race because, in the end, it's your content that's the crowning factor.
Now, the category of content that you will churn dictates your requirement for a camera. The number one camera that is affordable and preferred by most profession-standards is Sony ZV-1. It has excellent autofocus; Hotshoe and mic input and is pocket-sized.
But again, research your own recording needs and then pick the camera best suited for your content.
Before a beginner scrapes up enough money to invest in the expensive A-grade DSLRs and mirrorless cameras, they can do well with good quality webcams and camcorders, too.
Following are the types of cameras that you can use:
Advantages: compact, lightweight, travel-friendly, affordable, best-suited for vlogging
Advantages: affordable, best-suited for gaming YouTubers
Advantages: best-suited for on-the-go Travel Youtubers
Advantages: lighter body, but offers the benefits of a DSLR
Following are the most used cameras in the YouTube video creation market:
– Panasonic GH5 Mark II
2.External Microphone
The next step after displaying visually stimulating content is to stimulate the next most important sense, sound. The video and audio quality of your content should go hand-in-hand and complement each other. When this shows synergy, you're gripping your audience's attention by monopolising their two senses. Thus, the viewing experience is more immersive for them. This will help in winning their attention span.
Usually, the camera and built-in laptop microphones do not offer great quality since they are inefficient at reducing background nuisance. So, this creates the need for a good quality external microphone.
Following are the types of microphones you can opt for:
USB Microphone
Condenser Microphone
Shotgun Microphone
Lapel Microphone
Following are the most-used microphones by YouTubers today:
–Rode NT-USB USB Condenser Microphone
– Blue Microphones Yeti USB Microphone
–Audio-Technica AT2035 Cardioid Condenser Microphone
–Rode Procaster Broadcast Dynamic Vocal Microphone
–Blue Microphones Snowball-GB USB Microphone
3.Tripod/Gimbal
The third most important thing is a Tripod or Gimbal stabilizer. The hallmark of good quality videos cannot allow for any unsteady, shaky footage to penetrate their content. This leaves your viewers unsettled, distracted and dizzy. They will often dismiss the product of your hard work at the first sign of unsteadiness in the video.
The sign of a good YouTuber is to eliminate any such trivial mistakes in the video production stage. Thus, investing in a smart tripod or gimbal stabilizer depending on your needs is the next step in your journey to becoming a profitable YouTuber.
Tripods are usually more affordable. Remember to always go for a tripod that is sturdy and can hold the weight of your camera and ensure the safety of your equipment.
Here are tripods opted by most industry standards:
– Manfrotto BeFree One Aluminium Travel Tripod with Head
–Velbon DV-7000N Video Tripod with PH-368 Fluid Head
Gimbals are stabilizers that have motors and sensors to support and stabilize your camera. They use motion-detecting which helps in eliminating the unwanted shaky footage by selectively making the intentional videography better.
Here's a gimbal stabilizer that is featured in the list of equipment bought by YouTubers the most.
4.Lighting
Setting the perfect ambience for your video is another key point that you must focus on. Making your video well-lit and aesthetically palatable will go a long way in inviting more audiences. This is especially necessary if your video is usually shot indoors or in dimly lit areas. But the use of lighting is not limited to such locations.
Even if you're recording outdoors or in well-lit places, never discount the importance of lighting. Lighting evens out the dim patches in your video and gives a homogenous, appealing brightness to it. This makes it visually compelling and helps you amass more subscribers. So, always use some source of lighting for your videography.
Following are the types of lighting equipment you can opt for:
Softbox: These boxes can imitate the natural lighting which is both moderate in intensity and isn't harshly falling on your video, thus giving it an unnatural, excessive illumination. This can be used with camcorders and digital cameras and are best for indoor use.
Umbrella light: These are the lights that you usually find in a studio. They are pocket-friendly and portable. Umbrella lights provide more controlled lighting for your video as compared to softboxes. They can be ideally used in backdrops and on-location shoots.
Ring Light: These are every YouTuber's go-to option. Because of the ring-shaped light, it provides a circular illumination, thus banning shadows from all directions. If you're hoping to make beauty/makeup content, then ring lights are your best bet.
On-Camera lighting: This kind of lighting is mounted on cameras and provides a constant source of lighting during your shoot. This is used by YouTubers who have to record in dimly lit areas.
5.Video Editing Software
The fifth and final thing a beginner YouTuber should have is video editing software. Video editing done during the post-production stage can either make or break your creation. It helps tie up your entire video together. Making it smooth and organized for consumption for the viewers is your primary goal in the video-editing stage. You can also review your content and make the necessary, desirable changes.
During this stage, you decide the pace, flow, transitions, colour and visual effects. You can also edit the sound at this point to make both the video and audio complementary to each other. All of this put together will increase the creative value of your content and enhance your video manifold.
The beginners can choose from the following video-editing software:
Shortcut
Adobe Premiere Pro CC
Apple iMovie
Lightworks
Final Cut Pro X
HitFilm Express
Adobe Premiere Rush
Filmora 9
Now that we have given you a list of all the basic requirements, it's time for you to start on your venture of content creation.
Unlu Youtubers Fellowship
If you are a beginner at YouTubing, Unlu has a new YouTube Fellowship, where you get to learn all about Youtubing from the best and most trending Youtubers today. They will provide the necessary guidance, tricks, tips and hacks to make your video the best and how to get your video to garner more views. So, sign up for it now to avail all these benefits.
Other Important Links
Join Unlu Community of Lyricists, Singers, Composers, and Producers