The show business is cutthroat and you will get walked over if your head is not held high and mighty. Having said that, it is not easy to make your mark especially if you have no connections. But people have done it in the past and continue to do it solely on the basis of their vast talent and perseverance. For that, you need skills that are unrivalled and an energy that is not easily fazed. In this article, we'll suggest books that every aspiring filmmaker should read.
Most aspiring directors opt for joining a film making school but not everyone's as lucky as film making schools are a huge monetary investment. However, there is a way to make up for the lack of funds. Read, read and read!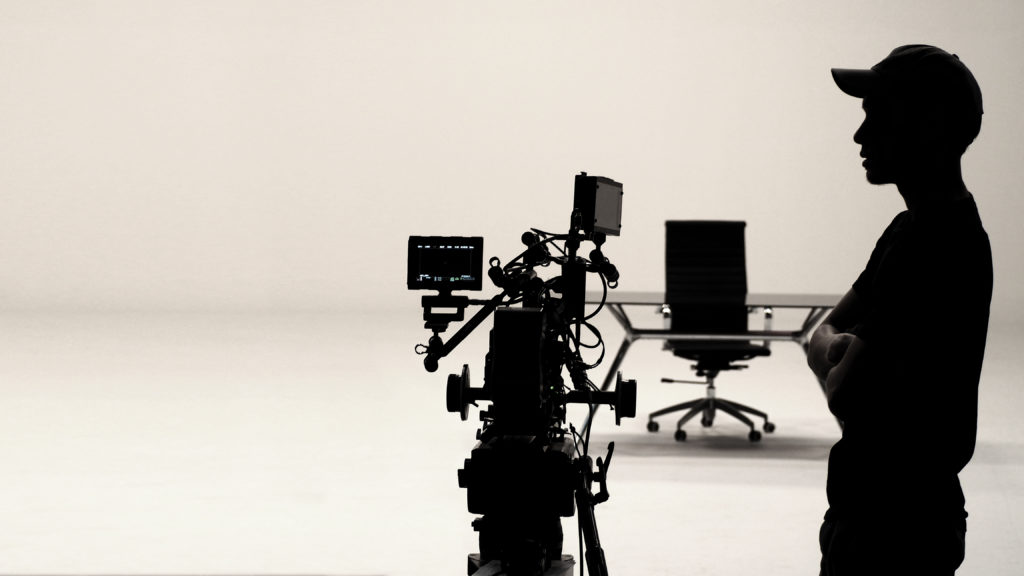 Collect all the information you can get from books written by people who have already been through almost all the challenges that your future might hold.
We have curated a list of all the best books that should be decorated on your shelf and that you can go back to again and again for career tips and tricks in the art of direction.
Making Movies by Sidney Lumet
Sidney Lumet was one of the most promising directors of his time with 14 of his films nominated for the Oscars. Some of his great works include 12 Angry Men, The Verdict, and Prince of the City. This book is partly a memoir of Sidney's career but it also envelops some of the best knowledge that a director must have.
Not only does he cover the production part but also goes into detail about the business of the film that is essential information for a filmmaker. It has everything from how to handle and manage your actors to how to stage a shoot-out. This book is indeed a gift to the filmmaking fraternity.
Rebel Without A Crew by Robert Rodriguez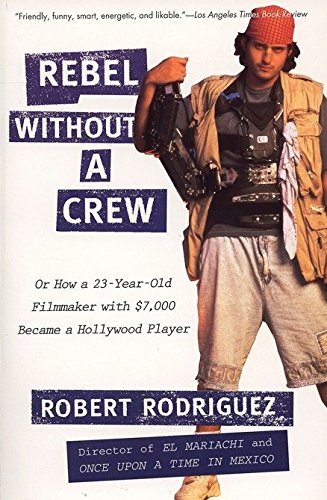 There is a significant population of directors just waiting for the funds to start making their films. But if you do not want to be waiting forever, this is the book you should pick up.
It follows the journey of Rodriguez as he makes a low budget film- El Mariachi which goes on to reap him humongous profits. Rodriguez is one of the pioneers of the independent film revolution. This book encases everything a beginner should know to enter the show business with a thunder.
In the Blink of an Eye by Walter Murch
Walter Murch is an Academy Award and Oscar-winning film editor, director and sound designer and he has worked on some of the classics like The Godfather, Apocalypse Now, and The Conversation. Every director should read this essay to gain useful insight into the art of visual and sound editing.
Murch also goes in-depth about making a flawless "emotional cut". Oftentimes, a director limits their knowledge to screenwriting and directing the film while remaining oblivious to the film-editing skills. It is a crucial tool and every filmmaker should know how to wield it.


Unluclass Suggestion: Read more on "How To Start Directing"
Shooting to Kill by Christine Vachon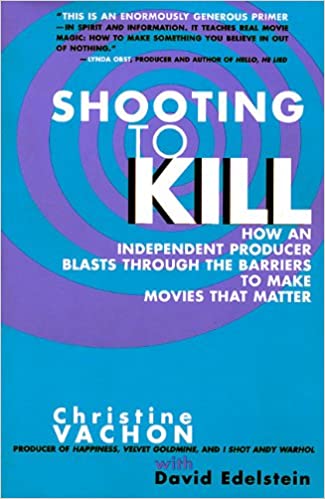 Christine is an Academy Award-winning film producer with a reputable name in the independent film sector. This book contains 'behind-the-scenes' from some of the best films by Vachon.
She has been amazingly descriptive about every nitty-gritty of filmmaking and this is nothing short of an instruction manual for a blossoming filmmaker.
Since her forte is independent films, you will especially find invaluable knowledge about how to create a masterpiece in whatever limited finances you have.
The Filmmaker's Handbook by Ed Pincus and Steven Ascher
If there is a one-stop source that encompasses all of the fundamentals a filmmaker ought to know, this is this one. Pincus and Ascher offer details about everything from lighting, crew, cast and finances to the shift of film in the digital era.
It is a comprehensive guide to the art of filmmaking and all the directors, producers, writers can benefit from it. Some courses on filmmaking around the globe have even incorporated this book into their curriculum.
Pick it up if you are a novice or a seasoned filmmaker. Or even if you are a student, or have already made some films.
On Directing Film by David Mamet
This book is based on classes Mamet has tutored at Columbia University on film directing. This book takes the form of dialogue transpiring between Mamet and his students in some of its chapters. His book has a lot of derivations and references to the work of Stanislavsky, a Russian theatre director who pioneered an acting technique called 'the method'.
In this book, Mamet takes an almost oppositional stance to mainstream American filmmaking. He explains everything. From inception of a movie, approach to the script and guiding your actors and the business end of a movie. In addition to this, he has also touched upon how to secure a producer for your film. If you're serious about your art, this book should definitely be on your bookshelf.
Online Direction Course by the renowned filmmaker Shashank Khaitan!
Every budding filmmaker needs the guidance of a professional who already has left footprints in the business. These are the people who have surmounted the challenges that you will face in future when taking this path. So if you are someone who would be interested to learn direction online, we have got you covered.
Learning direction from a celebrity is no longer a dream. Unluclass has made it possible for you to learn from one of the big names in the field, Shashank Khaitan. He is the genius behind Dhadak, Humpty Sharma ki Dulhania and Ajeeb Daastaans. Check our website for more information on the online direction course.