Stand-up comedy is so much more than getting on stage and eliciting a few laughs from your audience. It is an art like no other, requiring continuous honing and precision.
What is it that makes some comedians seem so natural on stage like they are just hanging out with their friends in a cafe? Why does their material appear to flow smoothly? And why do some comedians never make it big no matter how clever their writing is?
Comedians may have put aside books but it is where you will find answers to all your questions. Getting up on stage and performing will surely improve your skills, but if you want to make strides with your talent and master the art of writing stand up, books are your companions.
Here we have a list of books for you to refer to to get that extra spark in your comedic persona and career.
1.The Comedy Bible by Judy Carter
This book is a godsend for all those who are just entering the fray of comedy. It is an ultimate how-to guide on comedy. From tips on being funny to writing funny and micromanaging all the back-end tasks of making it as a comedian, Judy has covered all bases in this comprehensive book.
The Comedy Bible has everything a beginner would need. Judy has also outlined some day-to-day exercises to follow to hone your comedic skills. Her book also includes tips and advice from some big shots in the field of comedy.
Judy highlights how important it is to find your own style as a comedian. If you want to know the A to Z of comedy, this book is definitely for you.
2.The Serious Guide To Joke Writing by Sally Holloway
Sally, who has the experience of teaching comedy in the classroom for years brings out all the insider secrets in this book. She presents a series of practical methods and exercises that may assist you in the writing process.
If you are facing the comedian's block and your creative juices have all dried up, refer this book and revive your writing. Sally has unveiled some amazing writing tools like Joke-webbing and the Hadron Joke Collider. This book caters to beginners and old-timers alike.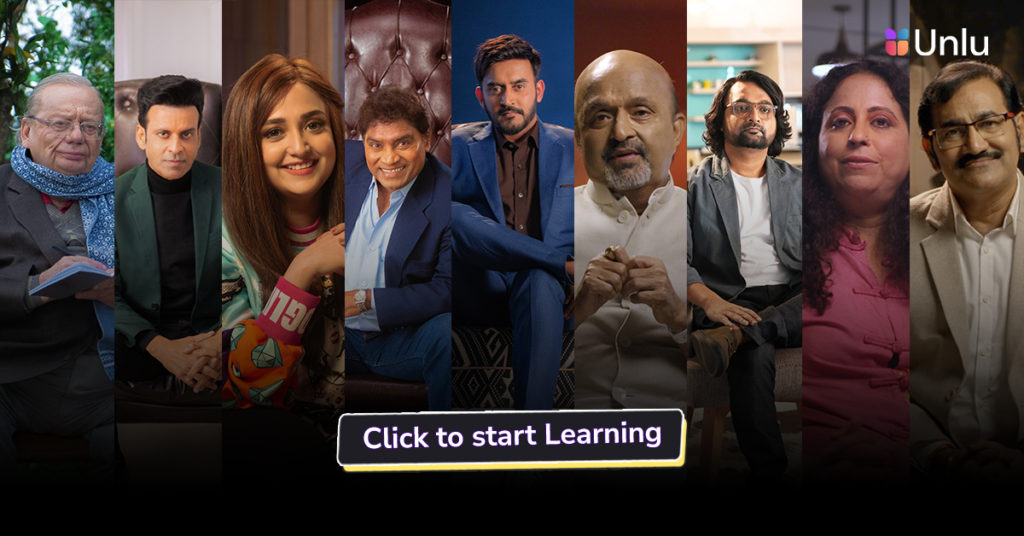 This is surely a must-have on your shelf if you are serious about your craft.
3.Sick In The Head by Judd Apatow
Judd Apatow is that devout comic nerd who took up a dishwashing job just so he could watch various comedians perform. In this book, he has featured interviews with many big names in the industry, from Mel brooks To Sarah Silverman.
If you want a peek into the minds of the people on top, this book is for you. You can get backstage with the greatest comedians and learn about their writing process, their tricks, and tips.
4.Born Standing Up by Steve Martin
If there has to be a memoir on the bookshelf of an aspiring comedian, it has to be Steve Martin's. He has been one of the most prominent comedians of all time. This book in his own words is "why I did stand up and why I walked away". It is a peek into his life as a comedian and all the sacrifices, discipline, and effort that went behind it.
This autobiography not only focuses on Steve's journey to becoming an icon in comedy, but it also reveals his emotional struggles at the peak of his career. A heartwarming tale of what led him to fame and what eventually compelled him to walk away, this book will provide you with deep insights into his life.
5.The New Comedy Writing Step By Step by Gene Perret
Gene is of the opinion that comedy can be taught and it is not just something you are born with. In this book, he proceeds to make comedy accessible to everyone. If you are looking to jump-start your joke writing process, this book is your Bible.
Perret, having worked for people like Bob Hope and Phyllis Diller has had to write jokes in his career non-stop without drying up. He illustrates various exercises and routines to complement your writing. Gene reveals the art of producing jokes without exhausting yourself in this anecdotal book.
6.Playfully Inappropriate by Jared Volle
This book by Jared Volle defies all arbitrary joke writing formulas and brainstorming. It is a stark contrast from other conventional guides and books on how to write comedy. Jared urges you to recede in yourself and discover your unique style. He points out the futility of rules for joke writing set in stone.
This book also contains information on how to use audience psychology to your advantage. Volle lets you in on secrets of why a joke makes people laugh. If you want to find your original flow and persona as a comedian, this book offers all the assistance that you may need.
7.Truth In Comedy by Charna Halpern
This book is high on the idea that "truth is funny". A great introduction to improvisational comedy, this book teaches you all about the art of being funny in the moment. It contains some great exercises to get into the zone of improvisation.
"The best way for an improviser to look good is by making his fellow players look good." – a quote from the book stresses the importance of collaborating innovatively and finding that rhythm with your partner.
Learn Comedy Online:
If you are serious about your craft, we have more ways to help you out. Learn comedy online from one of the best in Bollywood – Johnny Lever. His style is unique and his charisma irresistible. Join his unluclass now.