"Acting is a very personal process. It has to do with expressing your own personality, and discovering the character you are playing through you're own experience – so we're all different"
-Ian McKellen
Many budding actors, with their debut movies, have shown a spark of becoming the Bollywood stars of tomorrow.
We are sure each one of them would have had their share of struggles before bagging their first project. So let us takes cues from their journey and enlist eight tips that can be useful for a bright-eyed beginner to get launched in movies.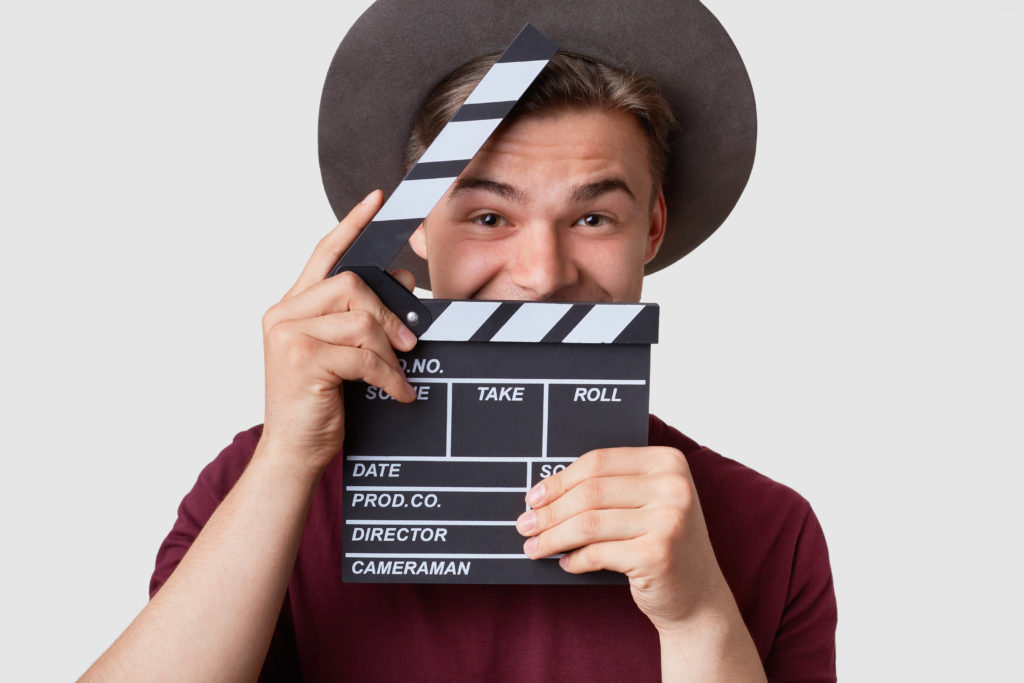 #1. Make sure your learning curve never drops
Acting is a skill that you need to sharpen. You will never fall short of learning opportunities because even the most successful and seasoned actors say that they never stop learning throughout their careers.
To know the rules of the game, you will need to watch movies, study theatre and consider drama as a discipline in your school curriculum. So fasten your seat belts so that you can have a smooth flight!
#2. Practice will make you perfect
We have heard the above saying enough. So along with gaining knowledge, it will be good to put it all into practice.
Trying to read out dialogues aloud to improve your diction or emulating scenes from your favourite movie with your buddies can be a great way to improve your performance. Even the established actors recommend that the best way to utilise downtime is to practise and hone acting skills.

Unluclass Suggestion: Read more about Method Acting and Acting Tips for beginners.
#3. Focus on physical and mental fitness
Fitness is the new global mantra. While it is true for all of us, it is even more so for actors, as by taking better care of their bodies and fitness levels, they can be assured of more opportunities and more years of performance.
Hence, being a full-time actor takes a tremendous amount of commitment, and you have to be in the best possible shape you can be in.
However, make sure to build your mind too, since in every offered role you will need to create a convincing character to impress the audience. Make sure you compromise on neither of them.
#4. Enroll with an acting school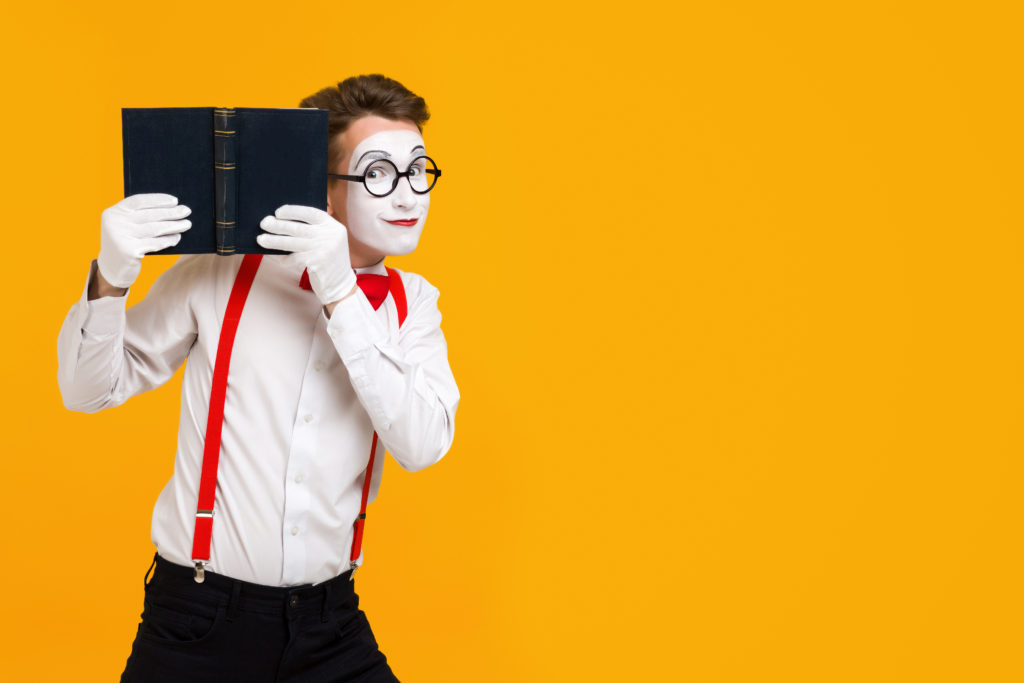 It would be prudent to acquire some formal training by associating with an acting school or a theatre company.
Association with an acting school has its own benefits. Firstly, you start getting noticed and begin networking, which will be the key to success in your later life.
You will also be able to find accountability partners as you can actively work with your batchmates to improve your communication, body confidence, and ability to express your emotions.
Moreover, it will boost your confidence while you learn to improvise, adapt and overcome. Last but not the least, acting is a team effort and you will learn how to work well in a team.
Additionally, try enrolling yourself in a dance academy. Dance is another art form that has given breaks to several successful actors in the past. You never know you could be the next one in the making!

Being able to learn/memorize your acting script is a big bonus. And an acting school is a great space to enhance that ability.
#5. Create an impressive portfolio
While you are honing your acting skills, make sure you can make heads turn with your appearance or your portfolio. Professional headshots are an investment and you can use them to create your brand. It is often your first communication to your business colleagues and customers.
Make sure you get it done by the best photographer in town. Trust them to lead you through the experience and give you a fabulous output that will take you places.
Take charge of your publicity by having an active blog, a sensibly crafted CV, reflecting relevant experience and accompanied by some great headshots.
A channel on YouTube or other popular platforms can be another mode to display your creative skills, build experience and fan following.
#6. Auditioning is the first step to success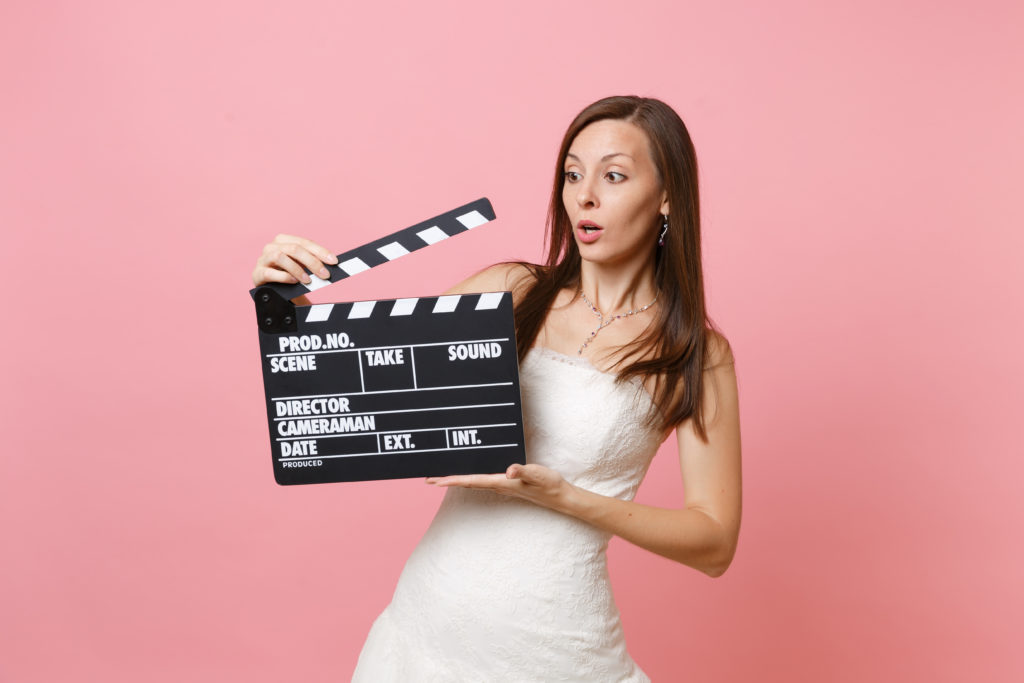 Auditions are the best platforms for gaining experience, honing your acting skills and networking with the who's who in the industry.
Make sure to keep your eyes and ears open to opportunities that suit your age and experience and apply to auditions for casting calls for films. Try to attend as many casting calls as you can, irrespective of the length of the role.
This is another method to raise your visibility, especially among casting directors. It will also help you gain confidence and you will start feeling more comfortable performing in front of a camera.
An alternative route is to take modelling classes because having modelling skills can help you land modelling jobs, which can then translate to auditions for movies.
#7. Hire a talent agent
If your auditions are landing you roles, even smaller ones, you may want to explore the option of hiring a talent manager or a booking agent.
They act as guardians, helping with your career development, branding, public relations, and networking. They can further help you find roles and will best showcase your skills as an actor.
Hence, make sure you choose the best in the trade. Essentially, the ones who display strong skills in public relations, marketing, human resources, professional communication, and negotiation are your go-to people.
#8. Enjoy your acting and spread positivity
"Do what you love, and you'll never work another day in your life." It is true for actors as well.
Acting is a medium by which one can explore life and human emotion. Actors need to be meticulous observers and show it in the characters that they play. However for playing another character, you have to know yourself well and that can be a scary process, but also very useful. You will evolve as a person.
Finally, always portray the best version of yourself because the audience is not only looking for a fine actor but also someone who is genuine, has a positive attitude and can make the world a better place for all.
In current times, an online acting class is a boon for beginners learning to act. It is believed in the industry that you can be an actor if you have the passion, talent besides being at the right place at the right time. So sit back and use this time to not just learn but also watch good cinema and web series on streaming platforms like Amazon Prime, Netflix and many more.
Acting Course Online by Manoj Bajpayee
If learning from experts is your preference, we have just the right persons for you. Join Manoj Bajpayee in his unluclass and learn from him first-hand the art of acting.
He is the recipient of three National Film Awards, and several others and has been honoured with Padma Shri in 2019. This online acting course takes you through his journey and Manoj shares valuable lessons in this course.

Learn and develop skills for acting with the very best, now!

Subscribe and learn acting online from Manoj Bajpayee!