The only thing that remains constant about fashion is its ever-changing character. And tennis apparel has not stayed immune to this as well.
Tennis clothes have morphed over the years into something entirely different from what players wore decades earlier. The trends have been governed in part by the social scene that has changed radically over the years.
Another change in people's way of dressing up has something to do with boldness. People want to step out in clothes that are symbolic of their personalities and that can speak of their character.
It is the need to dress up in a way that does all the talking before you even open your mouth that has catapulted us into a century of emboldened sporty clothes and daring choices.
Players are not only starting to gravitate towards clothing options that adhere to comfort during their matches but also having fun with their apparel.
And the audience is feasting on their looks. Their play gets talked about just as much as what they stepped out wearing during a particular match.
In this post, we will provide a brief account of how the clothing patterns in the history of tennis. And how it has evolved over the years and who are some of the best-dressed tennis players of all time.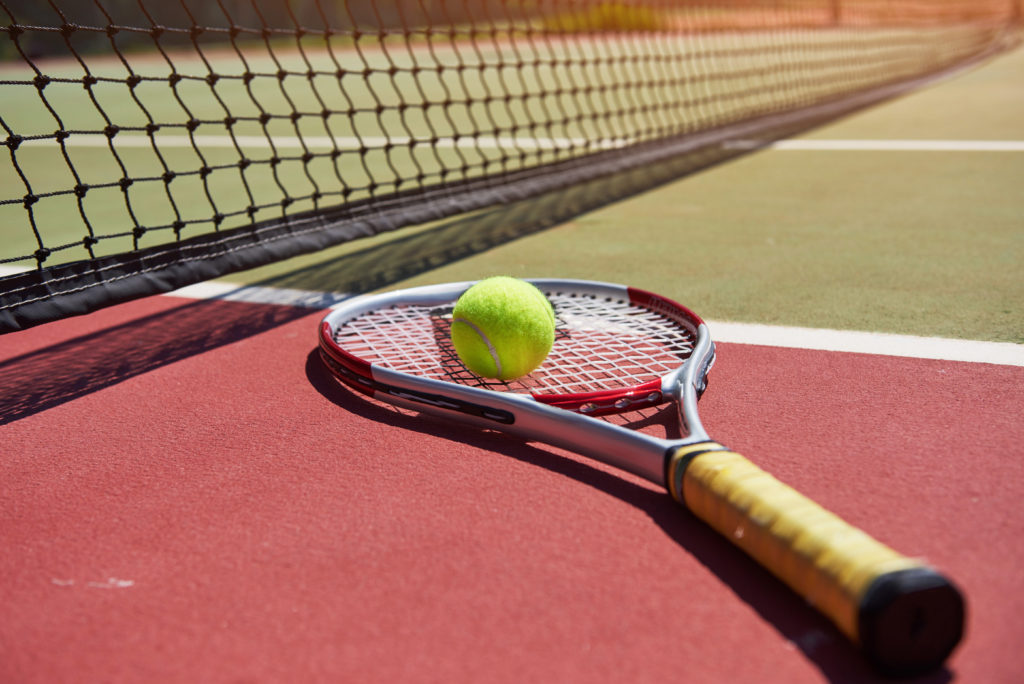 The 1900s(Tennis Apparel's beginning)
When tennis became popular in England during Queen Victoria's reign, the apparel worn in matches was reflective of the fashion during those days. Women were seen wearing dresses with stand collars and long sleeves.
You may have always wondered from where the convention "tennis whites" came into existence. It is during this period when wearing white was symbolic of richness, much like the sport of tennis which was largely kept away from the populace and limited to the elites.
Wimbledon also placed a mandate forward, making it necessary for players to don all-whites for their tennis games in 1890.
The 1900s saw women tennis players gracing the court in their floor-length skirts, corsets, and stockings.
As a result, their sartorial habits interfered with their range of motion and made their play impractical and subpar.
Still, players like Dorothea Douglass somehow circumvented the troubles placed forth by their clothes and managed to emerge victorious in their games. In fact, Douglass won the Wimbledon Women's Singles title seven times.
The 1920s
By this time, women players were questioning the practicality of their attire. And they were looking for options that were not only comfortable but socially acceptable. Among such women who were grappling with twofold issues arose the name of Suzanne Lenglen, a French tennis player.
When she walked into a Wimbledon game wearing a knee-length skirt and showing off her bare arms, she created quite the stir. Along with this, she was seen sporting a flapper-style headband and shiny white stockings. Jean Patou was the designer who created her outfit.
Another French player Rene Lacoste pioneered women's breathable cotton shirts that were more lightweight and breezy. Lacoste, now a popular brand is still popular and continues to mass-produce easy and accessible sportswear.
The 1930s – 40s
Women's tennis looks started becoming more playful. Ladies during these decades wanted to challenge the societal conventions and this was reflected in their courtside attire.
Helen Wills Moody not only defeated a lot of her opponents during her career but also the patriarchal fashion that had been binding women for years. She characteristically chose to opt for pleated knee-length skirts and sleeveless white blouses during her games, and her signature was a white visor.
In the 40s, another bold woman named Gertrude Moran revolutionized women's tennis fashion when she showed up in shorts for Wimbledon in 1949.
Ted Tinling, a British couturier had designed her shorts with a hint of lace peeking from the inside. Her top was ruffled but her confidence remained unruffled. She knew she was causing a stir and she enjoyed every moment of it as photographers tried to capture her attire from every angle.
Tennis Apparel from The 1950s – 60s
The hallmark of 1950s Tennis fashion consisted of cinch-waisted pleated skirts and fancy cardigans with decorative detailing. Players like Maureen Connolly were famous for these looks.
Fred Perry, a British tennis player launched his own line for sportswear in 1952 that made accessible women's sports apparel.
In the 1960s, mod fashion swept up the tennis fashion game, and women players were increasingly spotted in streamlined tunics with gingham pops. English players like Virginia Wade and Lorna Greville-Collins and French players like Marlys Burel popularized graphic shorts during this time.
It was in 1966 when Italian champion, Sergio Tacchini challenged the norm of Tennis-whites that had been going on for decades. He decided to bring colour to the court and more and more players took to this notion as the 70s and 80s rolled around.
Read more: How can you Lose Weight by Playing Tennis?
The 1970s – 1980s
In 1973, Nike collaborated with a Romanian tennis player, thus releasing tennis sneakers for the first time. Gradually, famous players like John McEnroe started endorsing the brand's apparel and sneakers. It led to Nike becoming a household name amongst tennis players. Nike produced clothes that were full of colour pops and loud patterns, thus straying away from the legacy of all-whites.
Andre Agassi too in the 1980s signed with the brand and sported bold colours like neon pink and yellow and materials like denim. He was repeatedly spotted in flamboyant clothing and cycling shorts. In fact, he refused to enter the Wimbledon games from 1988 to 1990 because he had a deep-seated issue with their all-white policy and refused to comply.
The argument behind bringing in colours and abandoning the all-white norm was to make the sport more accessible to the populace, unlike the olden days. The idea was to make it known that tennis was no longer a sport limited to the wealthy lobby of society.
Another trendsetter in the 1980s was Anne White. She risked big time during the Wimbledon match by showing up in a white unitard and was asked to dress more appropriately the next day. Of course, this warning never bothered her.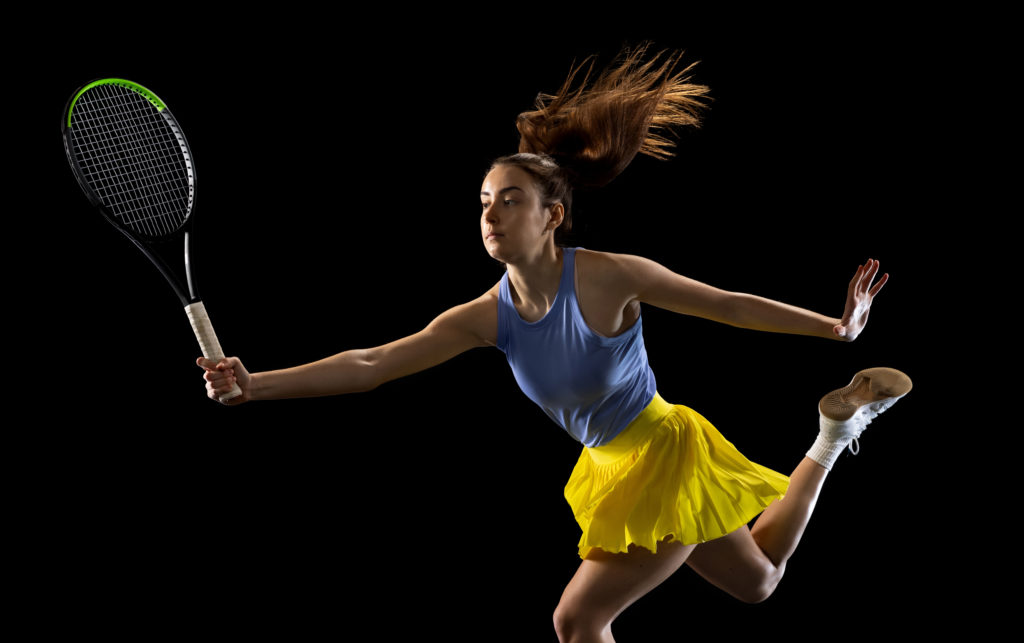 The 2000s-10s
Maria Sharapova, a Russian tennis player in the early 2000s opted for clothing that had elements of men's sportswear and Swarovski crystals. At the 2008 Wimbledon, she wore an unprecedented, never-worn before Nike-designed ensemble. It was inspired by men's tuxedos and it caught everyone's eye.
During the 2010 French Open, everyone was fixated on what Venus Williams had shown up wearing. She is already popular among the masses for her bold and edgy looks and that particular day. She had picked out a black lacy transparent ensemble that was lingerie-inspired and a pair of nude shorts underneath. To say that this had been a risky choice would be an understatement.
Tennis Apparel from The 2010s to present day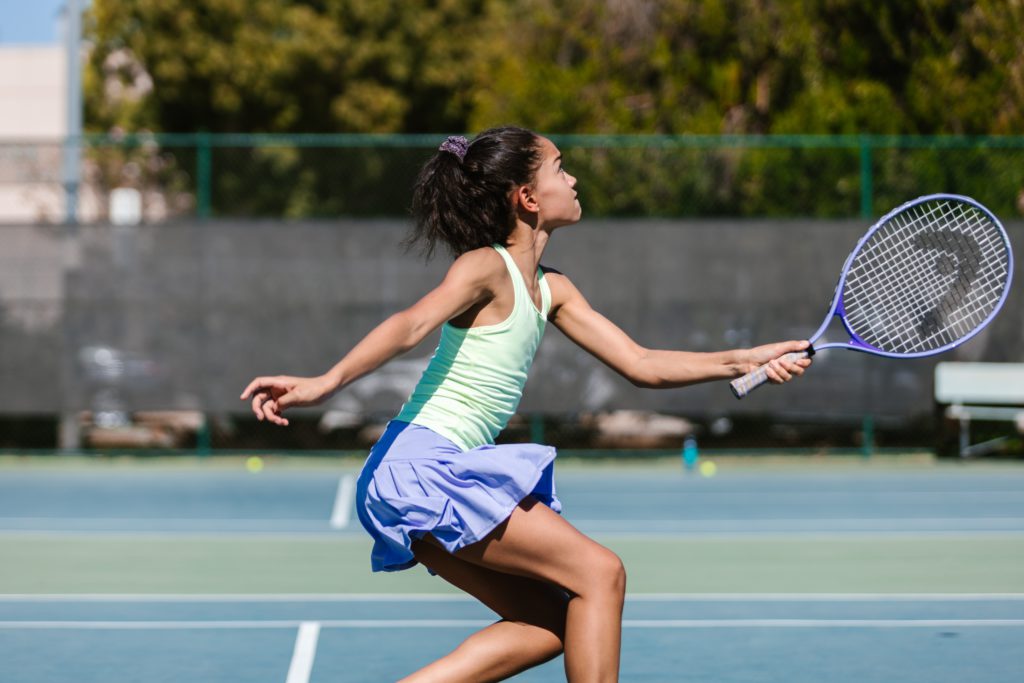 Women players have definitely shifted to easier and more comfortable options. Streetwear has found a way to seep into tennis fashion and Serena Williams has taken to it.
In 2016 at the Wimbledon Championships, she donned a white high-collared dress by Nike along with a pleated skirt. She was trolled on Twitter for the outfit as some netizens accused her of wearing clothing that was too revealing. But her loyal fans came to her rescue and advocated her bold fashion choices and applauded her outfit.
When she wore a Nike catsuit for her tour in 2018, it caused a frenzy amongst tennis enthusiasts. In fact, she was banned from wearing catsuits by the time she reached Roland Garros. The catsuit was not Serena trying to dress in edgy garments but it was a way to prevent blood clots that she was prone to getting after having given birth to her daughter.
Comeback!
But she made a snarky comeback in 2019 when she wore an off-white Nike outfit that had words like "Mother", "Champion", "Queen", "Goddess" scribbled all over it. This dress was designed by Virgil Abloh.
Another Japanese-Haitian tennis player, Naomi Osaka wore a dress by Nike to the US Open. It was indicative of the streetwear entering the realm of tennis fashion. The sport was only played by the rich during earlier times. Only with players wearing clothing that was a telltale of their wealth. But as the fashion game evolved over the years, so did the sport and its accessibility.
Introducing streetwear in the tennis uniforms was a crafty way of declaring the fact that the sport had peeled off its affinity to the wealthy classes. New tennis outfits have now gained the status of being open to anyone and everyone who can manoeuvre a racket skillfully.
Read more: Tennis : Best Sport in the World
Online Tennis Course by Sania Mirza
Having discussed the fashion facet of tennis, let us come to the skillset part. You need to have sharp skills to break into this sport and enter the highly competitive games.
To get your foot in the door, you must secure a good coach who can walk you through the different aspects of the sport. And who else would be better suited for the job than the winner of 6 Grand Slam titles.
Yes, Sania Mirza, unarguably one of the best tennis players of India is available on your screens. In her unluclass, she will cover everything from the basics to the skills of an advanced player that you ought to know if you hope of making it big on the court. So, join her online tennis classes and avail yourself of its benefits now to become an excellent tennis player.

Subscribe to Sania Mirza's Unluclass now!